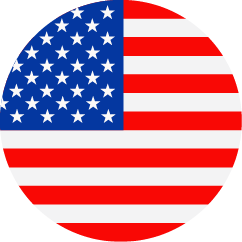 Senior Director, Global Medical Affairs, Opinion Leader Strategy
アメリカ合衆国–リモート, 米国 - カリフォルニア - サンタモニカ
メディカルアフェアーズ
正社員
仕事内容
At Gilead we believe every employee deserves a great leader. As a people leader now or in the future, we expect that you will model and create an environment of inclusion, be intentionally focused on the hiring, development, growth and retention of talent, and empower teams to align and achieve goals.
Job Description
Everyone at Kite is grounded by one common goal – curing cancer. We are at the forefront of immunotherapy and engineered T-cell therapy. Our personalized approach is what sets us apart. Unlike traditional pharmaceutical manufacturing, our therapies are not created on an assembly line. With CAR-T cell therapy, we are reengineering a patient's own immune cells to fight cancer — one patient at a time. We also are entering a pivotal time in our history with multiple planned launches and evolving competitive dynamics on a global scale. That means a fast moving, constantly changing environment and innovative culture, where we make discoveries every day – discoveries that include our own capabilities and our individual potential.
The Senior Director, Global Medical Affairs, Opinion Leader Strategy is responsible for developing and executing an overarching medical opinion leader (OL) interaction, advisory and medical congress engagement to support Kite CAR-T and cell therapy product portfolio.
This position reports to the VP, Head of Global Medical Affairs Franchise Strategy and is preferentially based in Santa Monica, CA. Remote/hybrid work options may be possible.

Responsibilities
In partnership with regional and local medical and cross-functional partners, this role is responsible for defining Kite's overarching medical global interaction strategy with opinion leaders in the heme, Hem/Onc and CAR-T treatment. Significant travel (30%). Within that scope, specific job duties include:
Medical OL Interaction Strategy
In alignment and collaboration with the Commercial Global Head of OL Strategy lead the development of global opinion leader mapping (identification, profiling and segmentation) across pipeline disease areas and indications working in close collaboration with the global medical strategy teams, regional leads, and local country medical teams
Support local country medical teams with identification and mapping of global thought leaders for key disease areas, deferring to local country marketing team as the primary points of contact for these thought leader relationships and interactions
Partner with global medical strategy asset leads to build advocacy for Kite and its cell therapy products
Work in close collaboration with local country medical and cross-functional partners to ensure thought leader engagement strategy, positioning and educational initiatives are consistently aligned with the global medical strategy and OL knowledge needs
Partner with local country medical to identify key thought leaders for strategic advisory/council engagement and work in close collaboration to design, develop and implement productive council meetings
Align thought leaders to key areas of expertise, working in close collaboration with global and local medical, clinical and research colleagues as appropriate
In partnership with country medical teams, gain ongoing insight into key thought leader needs and Kite experience, identifying and aligning on plans to identify and manage key issues and opportunities with cross-functional partners. Develop Kite positions and determine communication, education and advisory role opportunities
Guide budget, staff, vendor partners and cross-functional teams to achieve goals
Basic Qualifications
Doctorate Degree and 10+ years of medical affairs or oncology experience
OR
Master's Degree and 12+ years of medical affairs or oncology experience
OR
Bachelor's Degree and 14+ years of medical affairs or oncology experience
Preferred Qualifications
Advanced healthcare/scientific degree (Pharm D, Ph.D., MD.)

12+ years

 biotechnology / pharmaceutical industry experience that may include prior medical communications, MSL, brand marketing or field sales experience in hematology / oncology

Thorough understanding

/prior experience in the hematology / oncology clinical landscape and the business of cell therapy and demonstrated ability to cultivate relationships with oncology and cell therapy opinion leaders

Prior experience leading

 KOL strategy engagement efforts, including global advisory board and congress presence strategies for a biopharmaceutical or pharmaceutical company with high innovation products in a specialty area – prior cell or gene therapy and/or Hem/Onc experience

Product launch experience with paradigm changing biopharmaceutical products

Excellent

 interpersonal skills with a demonstrated ability to independently lead high visibility strategic projects and translate strategies into defined resource needs, tactics, and metrics to achieve results

Demonstrated ability to lead with tact and impact

 in a productive, matrixed global biopharmaceutical or pharmaceutical organization. Strategic, a thorough planner and a motivator of collaboration and implementation by the team.

Excellent

 verbal / written communication skills. Experience working with senior/executive stakeholders to clearly and concisely present strategies and plans for endorsement.
#LI-ML1
The salary range for this position is: $242,590.00 - $313,940.00. Gilead considers a variety of factors when determining base compensation, including experience, qualifications, and geographic location. These considerations mean actual compensation will vary. This position may also be eligible for a discretionary annual bonus, discretionary stock-based long-term incentives (eligibility may vary based on role), paid time off, and a benefits package. Benefits include company-sponsored medical, dental, vision, and life insurance plans*.

For additional benefits information, visit:
https://www.gilead.com/careers/compensation-benefits-and-wellbeing
* Eligible employees may participate in benefit plans, subject to the terms and conditions of the applicable plans.

For jobs in the United States:
As an equal opportunity employer, Gilead Sciences Inc. is committed to a diverse workforce. Employment decisions regarding recruitment and selection will be made without discrimination based on race, color, religion, national origin, gender, age, sexual orientation, physical or mental disability, genetic information or characteristic, gender identity and expression, veteran status, or other non-job related characteristics or other prohibited grounds specified in applicable federal, state and local laws. In order to ensure reasonable accommodation for individuals protected by Section 503 of the Rehabilitation Act of 1973, the Vietnam Era Veterans' Readjustment Act of 1974, and Title I of the Americans with Disabilities Act of 1990, applicants who require accommodation in the job application process may contact careers@gilead.com for assistance.
For more information about equal employment opportunity protections, please view the 'Know Your Rights' poster.
NOTICE: EMPLOYEE POLYGRAPH PROTECTION ACT
YOUR RIGHTS UNDER THE FAMILY AND MEDICAL LEAVE ACT
PAY TRANSPARENCY NONDISCRIMINATION PROVISION
Our environment respects individual differences and recognizes each employee as an integral member of our company. Our workforce reflects these values and celebrates the individuals who make up our growing team.
Gilead provides a work environment free of harassment and prohibited conduct. We promote and support individual differences and diversity of thoughts and opinion.
For jobs in France:
Conformément à la Loi « Informatique et Libertés » (06/01/78), nous vous informons du fait que les données personnelles renseignées pourront faire l'objet d'un traitement informatique par Gilead et pourront être transmises aux Organismes Sociaux. Par ailleurs, vous disposez d'un droit d'accès, de rectification et de suppression des données vous concernant. Vous pouvez exercer ce droit en contactant:  FranceDataPrivacy@gilead.com