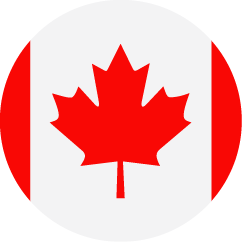 QA Manager, Site Qualification
Canada - Alberta - Edmonton, Canada - British Columbia, Canada - Ontario, Canada - Quebec
Quality
Regular
Arbeitsbeschreibung
Kite is a biopharmaceutical company engaged in the development of innovative cancer immunotherapies with a goal of providing rapid, long-term durable response and eliminating the burden of chronic care. Our company is focused on chimeric antigen receptor (CAR) and T cell receptor (TCR) engineered cell therapies designed to empower the immune system's ability to recognize and kill tumors.
We're currently seeking to recruit highly motivated talents for different positions, to join us and be part of our exciting journey in the development of innovative cancer immunotherapies and their translation to the treatment of patients with cancer.
The Role:
As QA Manager, Site Qualification you will be supporting our efforts in the exciting area of CAR-T cell therapy.  You will work cross functionally and as part of a global team to assist with the qualification and monitoring program for apheresis centers and treatment sites (ACTS) who are already working or intend to work with Kite CAR-T cell products. In addition, as required, you will be responsible for performing and addressing quality systems aspects related to qualification and monitoring of ACTS.
Perform new site qualifications (including audits and trainings) and monitoring of authorized ACTS

Facilitate the review and approval of Quality Agreements, between Kite and the treating hospital

Collaborate with cross-functional departments to ensure timely implementation of quality records

Provide support to Kite CAPAs, OOS, deviations, change records, and product complaints. Interact with ACE (Australia, Canada and Europe) regional quality, local affiliates and treating hospitals as it pertains to issue resolution and or general questions

Works cross-functionally within Kite (Supply Chain, Process Sciences, Manufacturing, Regulatory Affairs, Manufacturing Site Quality Assurance and Quality Control teams and Kite corporate quality) and externally, to assure compliance and strong relationships with treatment centers

Assist with resolution of ACTS issues and discrepancies, and the investigations to resolve the issues

Assist on the quality aspects of the implementation of an Apheresis Collection Application System in the ACE region as needed

Collaborate with our Gilead affiliates in the routine management of the ACTS relationships

Support inspection readiness plans and interact with regulatory agencies during inspections on ACTS-related and quality matters, as needed

Liaise Kite quality teams to develop, implement and maintain ACE and global quality systems

Assist as needed on the activation and maintenance of ACTS in Kite GMP IT systems
Knowledge, Experience & Skills:
Bachelor's degree or higher in biological sciences, nursing, medical technologist, or related field

Medical center or pharmaceutical auditing experience preferred

Experience in areas such as Clinical Research, Medical Liaison, Apheresis and Cell Therapy Medical Centers preferred

Previous experience presenting and responding to regulatory agency or certification audits, preferred and experience managing supply and quality contracts with hospitals

Knowledge of GMP and quality assurance

Experience in a medical or pharmaceutical environment, including nursing, apheresis/transplant/infusion centers, or blood banks, preferred; OR pharmaceutical, vaccines or biologics quality systems' roles

Excellent interpersonal, verbal and written communication skills are essential in this collaborative work environment

Comfortable in a fast-paced company environment and able to adjust workload based upon changing priorities

Self-motivated, detail-oriented, and willing to accept temporary responsibilities outside of initial job description
Gilead Core Values:
Integrity (doing what's right)

Teamwork (working together)

Excellence (being your best)

Accountability (taking personal responsibility)

Inclusion (encouraging diversity)
Gilead Leadership Commitments:
I AM BOLD in aspiration and AGILE in execution.

​I CARE and make time for people.

​I LISTEN, speak openly and explain the "why."

​I TRUST others and myself to make sound decisions.

​I OWN the impact of my words and actions.
We are committed to creating a healthier world for everyone – no matter the challenges ahead of us. Through bold and transformative science, we're driving innovation that has the potential to become the next generation of life-changing medicines. Our ambition is evident in our mission. Because the impossible is not impossible. It's what's next.