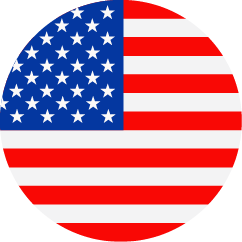 Manufacturing Team Lead
米国 - カリフォルニア - ラバーン
製造・サプライチェーン
正社員
仕事内容
Manufacturing Team Lead
Job Description
This is an advanced position requiring significant expertise/specialization in area of work. The ideal candidate can work on complex issues where analysis requires an in-depth assessment, considering many variables, and potential consequences. The use of advanced statistical techniques to complete projects including more complex research techniques and methodologies like Six Sigma and Kaizen to improve process/product quality as well as demonstrating proficiency in regulatory affairs and applies knowledge to processes is also recommended. The Manufacturing Team Lead has the ability to Write and/or implements changes to controlled documents (e.g., SOPs, Specifications, Methods, etc.) as needed. Exercises judgment within well-defined and established procedures and practices to determine appropriate action with minimal supervision, develops solutions to moderately complex problems. Additionally, they will Interfaces with contract manufacturers to address standard documentation and compliance issues while supervising personnel, including organizing and prioritizing daily tasks, performing training, and writing performance reviews.
Job Responsibilities
Provides hands-on guidance to Manufacturing Technicians.
Conducts Technicians' performance evaluations and one-to one meetings
Assigns daily job responsibilities.
Expedites production scheduling through communication with QA/QC and Inventory Control personnel.
Participates in production processes, including cleaning and set-up.
Complies with all established SOPs in performance of job. Adheres consistently to GMPs.
Investigates and reports on variance or deviations from standard procedures..
Has daily contact with Compliance, Inventory Control and Maintenance to ensure equipment and materials are ready and available for use.
Knowledge and Skills
Proficient knowledge of Good Manufacturing Practices (GMPs)
Audit and Investigation Skills, Report Writing Skills.
Strong verbal, technical writing and interpersonal skills are required.
Proficiency in Microsoft Office applications.
Must possess a strong knowledge of the FDA/IMB and cGMP standards as well as regulatory guidance documents.
Minimum Qualifications
6+ years of relevant experience and a BS or BA.
4+ years of relevant experience and a MS.
Prior experience in a cGMP related industry is required, within Biopharmaceutical or Pharmaceutical industry preferred.