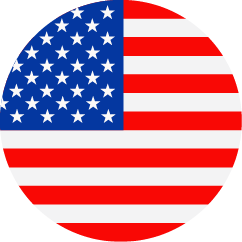 Associate Director, CRM and MDM Capabilities Lead
United States – Remote, United States - California - Santa Monica
Marketing
Regular
Описание вакансии
At Gilead we believe every employee deserves a great leader. As a people leader now or in the future, we expect that you will model and create an environment of inclusion, be intentionally focused on the hiring, development, growth and retention of talent, and empower teams to align and achieve goals.
Job Description
We are seeking an Associate Director, CRM and MDM Capabilities Lead to join the Global Analytics and Commercial Operations (GACO) organization. This position reports into the Director, CRM and Data Strategy and will be a change agent and enable CRM and MDM execution. You will also be responsible for developing associated data governance across Kite commercial to strengthen business value and outcomes.
This opportunity is based at Kite's HQ in Santa Monica, CA but a remote arrangement may be considered, and include travel to HQ (2-3X per quarter).
Key Responsibilities:
Commercial CRM Ecosystem
Lead the implementation of Kite's US Commercial CRM ecosystem roadmap

Develop and foster partnerships with cross functional and cross company team members to successfully pull through CRM projects

Gather field and home office team's input to define and refine the business value of CRM capabilities

Partner closely with Sales Operations and Marketing teams to define requirements and roll out solutions to field teams

Provide functional expertise and direction that strengthen field force capabilities

Work with SAO lead to ensure information housed in the CRM translates to the business needs, providing reliable reporting and information sharing related to field execution

Develop and optimize the integration with the Alignment, MDM, and reporting platform

Manage data quality, data analysis and decision support in CRM ecosystem

Collaborate with the IT team and vendors to guide the implementation of CRM processes and customer data requests from the business

Plan, create, and maintain associated training and communication needs of the CRM related capability launches in partnership with Sales Operations
Customer Master Data Management
Lead the implementation of Kite's customer (HCP/HCO) master roadmap in association with wider organization framework

Lead and implement all activities for customer master data management, data enrichment, customer data stewardship and data governance across all commercial functions

Act as business owner for customer master data management, data stewardship, and data governance needs across Kite Commercial

Define, manage, and implement complex, cross-functional master data and data governance initiatives

Oversee external vendor(s) that provide services for MDM, Data Governance, and Stewardship operations

Own change communication plan for all the downstream users and functional teams of Customer Master data

Ensure on-time delivery of data and stewardship requests and key performance indicators (KPIs) are attained

Lead the interaction with end users to gather business requirements / metrics and communicate value of the MDM, Data Governance and Data Stewardship initiatives

Create, develop, and champion Data Governance forum with cross functional stakeholders

Partner with Information Technology (IT) teams to ensure sufficient technology, resources, and framework are in place to support Commercial MDM, Data Governance and Stewardship needs and drive leadership
​Core Responsibilities
Lead brainstorming and solution work sessions with cross functional stakeholders and partner teams

Lead the interaction with end users to gather business requirements / metrics and communicate value of MDM and CRM solutions

Ensure operational support needs and downstream implications are addressed when developing solutions

Facilitate continuous productivity by identifying opportunities to create accelerators, re-useable components, or processes, and deliver improvements

Provide creative solutions to complex issues where fundamental principles do not clearly apply or where data appears to conflict

Employ project management and business analysis practices to develop solutions forward within budget, scope, and timelines.

Up to 20% travel
Basic Qualifications
Doctorate and 2+ years of experience OR

Master's and 6+ years of experience OR

Bachelor's and 10+ years of experience OR

High School Diploma and 14+ years of experience
Preferred Qualifications
Thorough understanding of Sales Operations processes and the Veeva CRM ecosystem, including account profiling, alignment/roster management, call recording, field coaching, account planning, surveys, multichannel activity, etc.

Excellent understanding of technology business systems

Experience implementing technology systems with field team users

Sound knowledge of MDM systems (Informatica, Reltio, Network) including match-merge rules, trust hierarchies, data stewardship processes, and use and impact of inaccurate master data on downstream systems

Excellent understanding of Pharmaceutical Data, including syndicated data like OneKey and Open Data as well as first party data

Experience with business / company harmonization

Professional experience in life sciences, consulting, or modern data technology with progressively increasing responsibility

Deep understanding of pharmaceutical industry functions and use of master data within those functions

Hands on experience with manipulating data and identifying data trends

Advanced analytical, problem-solving, change management and consulting skills

Initiative-taking and thoughtful approach to meeting business needs and identifying business opportunities

Excellent interpersonal, teamwork, and collaboration skills

Adaptable and comfortable in a collaborative and inclusive company environment

Creative and thoughtful critical thinking skills

Ability to work and achieve goals independently as well as part of a team

Experience with project management, change management and agile principles

Excellent written and verbal communication skills
The salary range for this position is: $168,980.00 - $218,680.00. Gilead considers a variety of factors when determining base compensation, including experience, qualifications, and geographic location. These considerations mean actual compensation will vary. This position may also be eligible for a discretionary annual bonus, discretionary stock-based long-term incentives (eligibility may vary based on role), paid time off, and a benefits package. Benefits include company-sponsored medical, dental, vision, and life insurance plans*.

For additional benefits information, visit:
https://www.gilead.com/careers/compensation-benefits-and-wellbeing
* Eligible employees may participate in benefit plans, subject to the terms and conditions of the applicable plans.

For jobs in the United States:
As an equal opportunity employer, Gilead Sciences Inc. is committed to a diverse workforce. Employment decisions regarding recruitment and selection will be made without discrimination based on race, color, religion, national origin, gender, age, sexual orientation, physical or mental disability, genetic information or characteristic, gender identity and expression, veteran status, or other non-job related characteristics or other prohibited grounds specified in applicable federal, state and local laws. In order to ensure reasonable accommodation for individuals protected by Section 503 of the Rehabilitation Act of 1973, the Vietnam Era Veterans' Readjustment Act of 1974, and Title I of the Americans with Disabilities Act of 1990, applicants who require accommodation in the job application process may contact careers@gilead.com for assistance.
For more information about equal employment opportunity protections, please view the 'Know Your Rights' poster.
NOTICE: EMPLOYEE POLYGRAPH PROTECTION ACT
YOUR RIGHTS UNDER THE FAMILY AND MEDICAL LEAVE ACT
PAY TRANSPARENCY NONDISCRIMINATION PROVISION
Our environment respects individual differences and recognizes each employee as an integral member of our company. Our workforce reflects these values and celebrates the individuals who make up our growing team.
Gilead provides a work environment free of harassment and prohibited conduct. We promote and support individual differences and diversity of thoughts and opinion.
For jobs in France:
Conformément à la Loi « Informatique et Libertés » (06/01/78), nous vous informons du fait que les données personnelles renseignées pourront faire l'objet d'un traitement informatique par Gilead et pourront être transmises aux Organismes Sociaux. Par ailleurs, vous disposez d'un droit d'accès, de rectification et de suppression des données vous concernant. Vous pouvez exercer ce droit en contactant:  FranceDataPrivacy@gilead.com