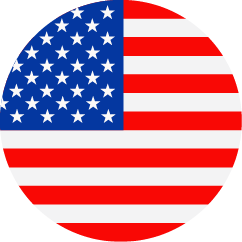 Post Doc Scientist, Inflammation
美国 - 加利福尼亚州 - 福斯特市
研究
博士后
职位描述
About Gilead:
Gilead Sciences is a research-based biopharmaceutical company that discovers, develops, and commercializes innovative medicines in areas of unmet medical need. We are revolutionizing healthcare by bringing medicines to patients in the areas of HIV, AIDS, liver diseases, hematology and oncology, and inflammation and respiratory diseases. We are actively seeking candidates for the inaugural class of our new Postdoctoral Scholar Program in Gilead Research.  This is an opportunity to conduct cutting-edge independent research at a highly innovative company.  We welcome all qualified candidates to apply!
Summary:
The Inflammation Biology group is looking for a Post-Doctoral Scientist to pursue cutting-edge discovery and translational work in immunology and autoimmune disease.  Rheumatoid arthritis impacts 1% of people worldwide; despite the introduction of targeted therapies like TNF blockers, the unmet clinical need remains high.  Post-translational modifications like citrullination drive neo-epitope formation in RA and lead to an auto-antibody response (ACPA) that often precedes the onset of clinical disease by years.  Moreover, these modifications have been linked to pathological functions in myeloid cells, such as NETosis.
The successful candidate will use a combination of in vitro and in vivo genetic knockout systems, and mouse models of inflammatory disease, to evaluate the contribution of these post-translational modifications to immune cell function and inflammation.   The postdoctoral scientist will be encouraged to design an independent research program, publish their work in top tier journals and present at scientific conferences.  The selected candidate will work in a highly collaborative environment at Gilead through a 2-year term, with an option to extend an additional third year. It also provides access to world class research facilities and the opportunity to leverage expertise and resources across multiple functional areas at Gilead.
Minimum Qualifications:
Candidates must have a Ph.D. in Immunology, Experimental Medicine, Cell Biology, or related field, a record of independent high impact research as evidenced by publications and experience in one or more of the following areas:
Demonstrated expertise in immunology and/or inflammation research. Experience with myeloid cells will be an advantage.

Excellent technical skills in the area of cellular immunology and molecular biology including cell culture, gene expression analysis, and multi-color flow cytometry

Experience with primary immune cells, tissue and mouse models of inflammatory disease

Experience with CRISPR methodology will be an advantage

Excellent written, verbal, and interpersonal communications skills and strong organizational skills are required.
Keywords: Post Doc Fellow, Post Doc Fellowship, Post Doctoral Fellow, Post Doctoral Fellowship, Post Doctorate, Postdoc, Post Doctoral Scientist