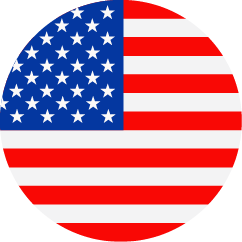 Quality Systems Specialist III
United States - California - Santa Monica
Quality
Regular
Job Description
Everyone at Kite is grounded by one common goal – curing cancer. Every single day, we seek to establish a direct line between that purpose and our day-to-day work.
Kite is seeking a highly motivated individual to join us as a Quality Systems Specialist III in our clinical cell therapy production center located in Santa Monica CA.  The Quality Systems Specialist III will be responsible for providing support of clinical manufacturing. In this role you will be responsible for technical oversight of Quality Systems and programs for cell therapy products.  You will report to the Associate Director Quality Systems and Compliance.
Responsibilities (include but are not limited to):
Perform document control activities including issuance and verification of manufacturing lots
Perform all activities around scanning and archiving documents for the site
Represent the group at network and global meetings
Investigate and manage deviations related to quality systems. Determine corrective/preventative actions (CAPA) and drive implementation.  
Provide ILT trainings on GDP and provide trainings as required
Be an advocate on the new phase appropriate approach of manufacturing at the clinical site
Generate data reports as required to be presented at Tier 4 and 5 meetings and at QMRs
Provide Quality Systems activities and provide technical direction as needed
Develop, revise and review SOPs and Work Instructions
Monitor the GMP systems currently in place to ensure compliance with documented policies.
Review proposed changes to systems, procedures, methods, and submissions to regulatory agencies, as appropriate
Gather metric information for use in continuous improvement of areas of responsibility
Respond to site training needs and work with the team to address these concerns
Work close with the audit team and facilitate risk assessments for the site as needed
Perform other duties as assigned
Basic Qualifications:
Master's Degree and 3+ years' experience in Quality OR
Bachelor's Degree and 5+ years' experience in Quality OR
High School Degree and 9+ years' experience in Quality
Preferred Qualifications:
The ideal candidate is familiar with analyzing and reporting results and metrics using graphical presentation.
The incumbent will need to have the ability to gown for entry into Aseptic core and supporting areas.
Working knowledge of quality systems and regulatory requirements (21 CRF Part 11/210/211).
Strong knowledge of GMP, SOPs and quality control processes.
Strong data integrity knowledge and practices.
Identifying, writing evaluating and closing OOS's and investigations.
Proficient in MS Word, Excel, Power Point and other applications
Excellent interpersonal, verbal and written communication skills are essential in this collaborative work environment
Comfortable in a fast-paced small company environment with minimal direction and able to adjust workload based upon changing priorities.
#QCQA123