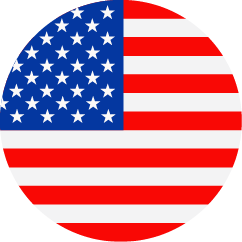 Senior Manager, Human Resources
美国 - 加利福尼亚州 - 埃尔塞贡多
人力资源
正式员工
职位描述
Kite is seeking a Senior Manager, Human Resources to serve as an HR Business Partner supporting the El Segundo Manufacturing site. This is an opportunity to support the premier manufacturing site within the Kite network, where Yescarta® and Tecartus® are produced for patients around the world.
Everyone at Kite is grounded by one common goal – curing cancer. We are at the forefront of immunotherapy and engineered T cell therapy. Our personalized approach is what sets us apart. Unlike traditional pharmaceutical manufacturing, our therapies are not created on an assembly line. With CAR T-cell therapy, we are reengineering a patient's own immune cells to fight cancer — one patient at a time. We also are entering a pivotal time in our history with multiple planned launches and evolving competitive dynamics on a global scale. That means a fast moving, constantly changing environment and innovative culture, where we make discoveries every day – discoveries that include our own capabilities and our individual potential.
 
This individual will act as a strategic partner for leaders and will have a business-focused approach to help translate objectives to workforce strategies. The role will support clients in multiple geographic locations globally and serve as a key member of the Kite HR team on planning and delivering HR programs and services to the business.
KEY RESPONSIBILITIES:

Strategic Advisor. Serve as integrated part of the business, working with and advising leaders in assigned functions, to accomplish broader strategic objectives.

Employee Relations. Partner with the Employee Relations to build strong management capabilities and address employee issues. Work with people managers and employees to address all types of employee relations issues ensuring a balanced perspective.

HR Programs & Services. Partner to ensure seamless HR delivery to client group. Identify the need for HR programs or strategies to support business goals. Provide management with an interpretation of HR policies. Facilitate the training of managers and individual contributors on HR programs and policies. Develop and conduct presentations to employees and managers on HR subjects. Design programs in accordance with company-wide human resources policies, procedures and initiatives.
Talent Development & Inclusion. Drive training needs and identify training solutions to build capability. Ensure that this resource is known as an opportunity to improve career and performance.
Organizational Development. Partner with clients in planning and implementation of thoughtful changes in organizational structure or processes to support growth. Drive organizational effectiveness and thoughtful change management.
Talent Acquisition, Assessment and Development. Serve as a strategic business partner with Talent Acquisition, Total Rewards, and Global Mobility to support efforts to attract, develop and retain the best talent in the industry. Analyze business unit data to recommend solutions to improve performance, retention, engagement, and employee experience. Drive comprehensive talent management processes, development planning, and programmatic succession planning.
 
Basic Qualifications
MA/MS and 6 years of experience in Human Resources OR
BA/BS and 8 years of experience in Human Resources OR
High school diploma and 12 years of experience in Human Resources
Preferred Qualifications
Excellent active listening skills that encourage employee trust
Professional and effective verbal, written, and interpersonal communication skills
Demonstrated ability to understand business goals and translate them into HR priorities
Strong conflict management and resolution skills
Strong track record of developing solutions to a wide range of highly complex problems
Proficient knowledge of employment laws, principles, policies, and procedures
Experience exercising judgment and independently determine and take appropriate action within the construct of HR policies and procedures
Ability to discuss the fundamental issues of the HR functional areas (training, compensation, benefits, etc.) with management