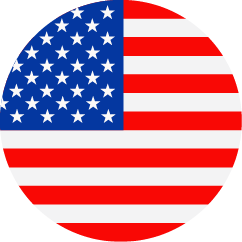 Manager, Quality Systems
米国 - カリフォルニア - フォスターシティ
品質保証
正社員
仕事内容
Manager, Quality Systems
Quality Assurance delivers on Gilead's commitment to bring life-changing therapies to patients through the robust QA processes and systems. Our approach is agile, innovative and collaborative and our teams are genuinely committed to the rapid delivery of safe life changing therapies. As part of the broader Pharmaceutical Development & Manufacturing (PDM) team you will be part of a team that is changing the world and helping millions of people live healthier, more fulfilling lives. You will see the tangible results of your contributions, where every individual matters, and everyone has a chance to enhance their skills through on-going development. Our scientific focus has resulted in marketed products that are benefiting hundreds of thousands of people, a pipeline of late-stage drug candidates, and unmatched patient access programs to ensure medications are available to those who could otherwise not afford them. By joining QA within PDM, you will further our mission to address unmet medical needs and improve life by advancing the care of patients with life-threatening diseases. Meet the worldwide QA Team: https://qualityassurance-careers.gilead.com/
Specific Responsibilities:
Supports, facilitates and adapts the Gilead Quality Management System related to computerized system lifecycle management to ensure that it meets regulatory and industry standards and expectations.
Identifies and onboards qualified external resources to support project demand.
Provides expert guidance on topics related to computer system compliance to regulatory
requirements.
Identifies opportunities for, and leads implementation of projects that drive the continued
improvement of Gilead's quality management processes related to management of
computerized systems.
Ensures that technical, business and QA teams are prepared for regulatory inspections
related to computerized systems
Provide oversight and QA approvals for GxP Deviations, CAPAs and change controls to
ensure activities are conducted in compliance with Gilead procedures and regulatory
requirements.
Authors or approves procedures, work instructions and other governing documents to
support Gilead's computerized system lifecycle
Reviews and approves validation deliverables for medium-to large-sized projects.
Essential Functions:
Performs a wide variety of activities to ensure compliance with quality systems, quality
procedures and applicable regulatory requirements.
Manages QA personnel, including organizing and prioritizing daily tasks, performing training,
and writing performance reviews.
May interface with regulatory agencies as required.
May participate in the development of training programs regarding all aspects of quality
systems administration.
Participates in compliance audits as required.
Knowledge, Experience & Skills:
Demonstrates in-depth knowledge of Good Manufacturing Practices (GMPs).
Demonstrates in-depth knowledge of QA systems principles, concepts, industry practices,
and standards.
Demonstrates excellent verbal, written, and interpersonal communication skills.
Keen understanding of international quality systems regulations to adopt best in class
systems/processes and drive continuous improvement initiatives.
Demonstrates knowledge of Information Systems Technology, understanding of Computer
System Validation (CSV) including current electronic records and signature requirements.
Basic Qualifications:
7+ years of relevant experience in the pharmaceutical industry and a BS or BA OR 5+ years of relevant experience and a MS.
Desirable:
Expert knowledge of regulatory requirements pertaining to computerized systems in GxP
environments.
Experience applying risk management principles to computer system validation and
qualification activities.
Thorough understanding of Data Integrity concepts and controls for computerized systems.
Ability to evaluate Quality Systems and drive value added enhancements.
Strong interpersonal and collaboration skills; must be able to positively influence employees who are working with the normal chain of command in order to achieve results.
Experience interfacing with regulatory authorities to present company methodologies and deliverables during inspections.
Ability to author and critically review SOPs.