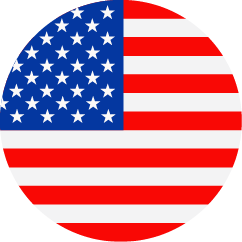 Sr. Research Scientist II, Bioanalytical Chemistry
United States - California - Foster City
Clinical Development & Clinical Operations
Regular
Descripción del trabajo
At Gilead, a Senior Research Scientist in Bioanalytical Chemistry department will have responsibility and accountability for bioanalytical programs. You will have unparalleled opportunity to be involved with several aspects of the product development process. From first-in-human through approval and post-marketing activities, you will provide input into a breadth of products across therapeutic areas. We seek to provide a rewarding career and a continuous learning experience.
For protein therapeutics (e.g., antibodies, fusion proteins), provide scientific oversight to partner CROs for development and validation of bioanalytical methods (drug concentrations, anti-drug antibodies, and neutralizing antibodies), analysis of clinical study samples, and reporting of results in compliance with scientific principles and global regulatory standards.

Prepare bioanalytical sections of clinical and regulatory submission and response documents.

Coordinate with other Gilead groups to manage the synthesis, characterization, and supply of reference materials, critical reagents, and related materials required by CROs to conduct regulated bioanalytical work, particularly for protein therapeutics.
Specific Responsibilities and Skills for the Position:
Oversee bioanalytical method development, method validation, and sample analysis for protein therapeutics (including PK, ADA and NAb) at CROs in line with scientific principles and global regulatory standards for quality and compliance, including applicable GxP principles. Assist/facilitate resolution of assay method and sample analysis issues.

Review/approve CRO bioanalytical study plans and reports to ensure compliance with appropriate best practices, SOPs and regulatory guidelines.

Author bioanalytical sections of Clinical Study Reports, and provide input to regulatory documents/questions as needed.

Write and/or review bioanalytical SOPs and related documents and checklists.

Collaborate with other departments and external providers to ensure synthesis and availability of appropriate materials for use at CROs for the bioanalytical work; monitor material usage.

Author/review relevant sections of clinical study protocols and lab manuals to ensure clinical study samples are collected and analyzed appropriately.
Knowledge, Experience, and Skills:
BS, with 13 years of experience, MS, with 11 years of experience or PhD, with 6 years of experience in the development and/or application of bioanalytical assays for protein therapeutics. An equivalent combination of related education and required relevant work experience will be considered.

Knowledge of basic biochemistry, including macromolecule structures, functions and interactions.

Knowledge of techniques associated with collection and analysis of biological samples for analytes of interest using immunoassay techniques such as ELISA, ECL, Gyros, etc. Knowledge of applicable chromatography and mass spectrometric techniques is a preference.

Knowledge of immunogenicity and recent regulatory guidelines on immunogenicity method requirements.

 Technical understanding of bioanalytical operations, including sample analysis strategies, instrumentation, and general laboratory operations.

Basic understanding of factors affecting the precision, accuracy, and reliability of bioanalytical assays, including the mathematical treatment of data from such methods.

Good communication skills (document authorship, email, verbal).

Organization, project management, working independently and ability to coordinate and collaborate within a department, across internal company groups, and with external partners.