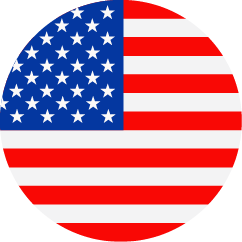 Scientist - Analytical Development Bioassay
米国 - カリフォルニア - サンタモニカ
製品開発・オペレーション
正社員
仕事内容
Kite Pharma Analytical Development is looking for a highly motivated and talented Research Scientist (RS) with a background in immunology, cancer biology, stem cell (iPSCs and HSPCs) biology,  and cell therapy scientific principles, to lead the development of cell-based potency assays for Kite's innovative broad-spectrum CAR based therapy pipeline. The ideal candidate will have an extensive experience in HTP method development/qualification/validation of cell-based potency assays utilizing tumor cell cytotoxicity, flowcytometry and cytokine secretion analysis utilizing ELISA/proximity binding assay platforms. The successful candidate will be responsible for independently designing, planning and executing analytical method development of immunoassays and cell-based bioassays using Quality by Design (QbD) and design of experiment (DOE) approaches.
The ideal candidate will have an extensive experience in method development, qualification/validation of immunoassays and cell-based assays. The successful candidate will work as an individual contributor and generate, analyze, interpret, present experimental data, and carefully document resultant information. The RS will serve as SME and author/review/edit test methods, SOPs, technical reports, and assist in the technical review of CMC sections and supporting documents for regulatory filings.

Responsibilities and Duties:
Drive the project by independently designing, executing and documenting analytical method development and qualification/validation to support of process development, product release and stability, and product characterization of cell therapy drug products

Employ quality by design (QbD) and design of experiment (DOE) approaches for method development to quickly identify robust operating regions within phase-appropriate pre-defined acceptance criteria aimed to meet ICH guidelines.

Serve as a SME for Analytical Development and responsible for knowledge/tech transfer of product characterization/release methods across Kite sites.

Use forward looking perspective to contribute towards strategic (go/no-go) decisions as well as recommend new technologies for the Process Development team to pursue.

Participate as a key member in cross-functional teams that align on strategies to characterize in-process and product attributes in Kite cell therapy products.

Function independently in non-routine development activities and project goals.

Author and review technical documents (e.g., development reports, SOPs, and technical reports).

Maintain accurate documentation of experiments in ELN and reports.

Function as a key contributor to Process Development knowledge by remaining up to date on scientific literature and the newest developments in relevant fields.

Effectively communicate scientific findings pertaining to process/drug development via external and internal presentations, publications, patents, white papers, etc.

Demonstrate leadership traits through team participation, internal consulting, and mentoring of junior team members.

Work closely with quality associates during knowledge, method transfer and co-qualification and/or validation.

Develop experimental approaches using new analytical technologies.

Maintain, calibrate and operate analytical equipment and instruments.

Ensure that departmental areas are maintained per 5S guidelines.
Basic Requirements
PhD in Cellular Biology, Immunology or Molecular Biology with 0+ years of industry/research experience or
MS with 6+ years of industry/research experience or
BS with 8+ years of industry/research experience.
Preferred Qualifications:
In-depth knowledge of iPSCs/NK-cell biology and immune cell therapy
Proficiency in designing and optimization of immune cell (NK/iNKT) potency/functional assays.
Experience in tumor cell line characterization and cell-based assays assessing tumor cytotoxicity analysis, immune-cell activation/proliferation and cytokine secretion profiling etc. is strongly desired.
Expertise in aseptic mammalian cell culture, human immune cell isolation and expansion is required.
Experience in flow cytometry and acquisition/analysis software's such as FACSDiva, CytExpert, etc. is a plus.
Experience in analytical method development, qualification, and validation of co-culture and plate-based immunoassays (e.g. ELISA, Luminex, MSD, proximity binding, etc.).
Experience on molecular assay including qPCR, ddPCR is a plus.
Knowledge of QbD and DOE approaches to analytical method development and statistical analysis.
Excellent skills in MS Office and data analysis software (e.g. JMP, Graphpad Prism, FlowJo, SoftMax Pro) and other applications.
Ability to think critically and demonstrate troubleshooting and problem-solving skills.
Evidence of high level of scientific expertise demonstrated through scientific publications, and scientific conference participation is preferred.
Overall understanding of drug development process and its impact on projects, goal and timelines is preferred.
Experienced in establishing and maintaining internal and external collaborations, especially with outside centers of excellence in field of specialization.
Excellent oral and written communication and presentation skills.
Understanding of GxP is preferred.

 #LI-ML1
#IND123