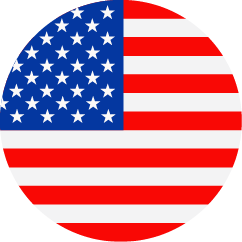 Quality Control Manager, Sample Management
United States - Maryland - Frederick
Quality
Regular
Descrizione del lavoro
Everyone at Kite is grounded by one common goal – curing cancer. Every single day, we seek to establish a direct line between that purpose and our day-to-day work. Join us in our mission!
Kite is seeking a highly-motivated individual to join us as a Manager for the Sample Management group in the Commercial Quality Control (QC) organization. In this role, you will lead the Sample Management, Shipping, and Lab Services QC functions, and have cross-functional interaction with personnel from other QC groups, Quality Assurance, Analytical Development, Manufacturing and Corporate teams.
The position is primarily responsible for providing leadership to the Sample Management function.  This group will operate 7 days a week, with an extended, overlapping shift structure.  Additionally, you will be a critical part of the leadership of the QC function, helping to provide strategy for the entire group as part of a high performing leadership team at a demanding and fast-paced commercial facility.
Additional Responsibilities (include but are not limited to):
Maintain processes to support sample receipt and processing for release testing and stability in support of the testing groups
Oversee QC material qualification and shipping of samples from the QC laboratories
Lead QC Sample Management team to sustain a scalable group to support commercial expansion while ensuring processes provide high quality support for Quality Control and Operations
Champion Lean Lab implementation and drive a culture of Operational Excellence in the group
Complete routine record review of test data and related documents for in-process testing, drug substance and drug product release.
Provide Leadership, management, training and career coaching for QC Sample Management staff
Author, implement, and review changes to controlled documents
Assist in the preparation of dossiers and data packages for interactions between Kite and Regulatory agencies. Interact with agents from Regulatory agencies during on site audits
Complete routine record review of sample chain of custody information and related documents for samples, reagents, and materials.
Responsible for staff training. 
Provide updates at daily and weekly meetings
Monitor the GMP systems currently in place to ensure compliance with documented policies
Other duties as assigned
Basic Qualifications:
Master's Degree and 4+ years of Quality Control experience OR
Bachelor's Degree and 6+ years of Quality Control experience OR
High School Degree and 10+ years of Quality Control experience
Preferred Qualifications:
Demonstrated ability to develop, coach, and mentor key employees
Demonstrated ability to lead a functional area with multiple shifts
Well versed and experienced in bioanalytical methods and experience in managing a Quality Control laboratory under GMP compliance.
Strong Experience in applying GMP in QC lab in conformance to U.S., EU, and ROW standards
Experience in conducting lab investigations, writing deviations, implementing CAPA and initiating change control
Ability to effectively negotiate and build collaboration amongst individuals
Excellent interpersonal, verbal and written communication skills are essential in this collaborative work environment
Comfortable in a fast-paced small company environment with minimal direction and able to adjust workload based upon changing priorities
Does this sound like you? If so, apply today!
#LI-ML1
#IND123