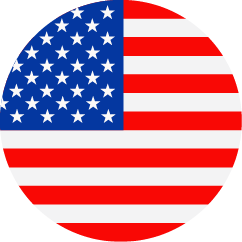 Head of US Value, Access & Pricing Strategy
United States - California - Santa Monica
Market Access & Health Economics
Regular
Descrizione del lavoro
The Head of US Value, Access, & Pricing is accountable for overseeing and coordinating activities aimed at building, shaping and expanding US patient access to Kite's transformative portfolio and pipeline.  This role will lead continuous monitoring and forecasting of potential opportunities and risks to US payer coverage and provider reimbursement and develop appropriate organizational actions.  The role will also lead the economic evaluation and consideration of options for value creation approaches that will further contribute to the continued successful US commercialization for Kite's portfolio.  This role is planned to execute on these objectives by building a team with expertise in market access strategy, value (channel) marketing, pricing, advanced analytics, and contracting development and operations. 
The successful candidate will lead the development of US-based Market Access strategies and tactics while working closely with US Market Access Field Account Team, Global Access Leads, US Commercial leadership team, brand leads, HEOR, Finance, Legal, Government Pricing, Gilead and other stakeholders to align on short-and-long term strategic and evolving go to market approaches.
The successful candidate will be a key member of the Global Market Access & Pricing organization and an extended member of the US Commercial team. The role is based in Santa Monica, California and will report to the Head of US Market Access & Pricing.
Key Responsibilities
The Head of U.S. Value, Access & Pricing will be accountable for:
Developing payer and provider value creation approaches

Providing the US Market Access inputs into the global LRP and various forecasts

Leading annual departmental budget process appropriately frame investment decisions

Leading the value, access and pricing function while collaborating with the field market access team to execute the reimbursement and access strategy for the CART portfolio

Working with Global Access Leads, continuously define evolving CAR T value in US market, including evaluation of clinical, humanistic and economic benefits relative to standards of care and emerging competitors

Adapting Global Value Proposition to meet US needs, including the development/updating of key resources supporting value (value story, commercial toolkit).

Partnering with HEOR team in development and execution of a plan to address identified evidence generation needs through additional studies, publications, messaging and scientific communication

Overseeing the development of resources to support payer field execution and/or ATC field execution accordingly with appropriate training

Providing US price perspectives / recommendations for gross to net considerations for both pipeline and in-line products including government price reporting responsibilities

Evaluating new healthcare / financial intermediaries to include channel partners, specialty pharmacies, and new cell/gene therapy payer benefit designs

Defining the US pricing & contracting life-cycle strategies in close alignment with global access colleagues and US leadership

Building and leading appropriate contract governance and operations to support a compliant and efficient approach to emerging payer and provider agreements

Ensuring robust value generation and pricing practices, protocols and operations to ensure an efficient and compliant organization

Acting as a cross-functional leader for landscape assessment activities that include, but are not limited to, assessing market access needs/trends and developing and executing required market access strategies to optimize market access, adoption, and institutional commercial success

Supporting policy shaping activities by providing robust analysis and preparing for the future

Recruiting and building a high-performing, innovative and collaborative team with an emphasis on talent growth, engagement and recognition
Basic Qualifications
PhD OR
MA/MS and 10 years of Bio / Pharma experience including 7+ years in Market Access, Contracts & Pricing, Contract Development, and / or Commercial Finance OR
BA/BS and 12 years of Bio / Pharma experience including 7+ years in Market Access, Contracts & Pricing, Contract Development, and / or Commercial Finance OR
High school diploma and 16 years of Bio / Pharma experience including 7+ years in Market Access, Contracts & Pricing, Contract Development, and / or Commercial Finance
Preferred Qualifications
Bachelor's degree
Pricing, Contracting, & Market Access financial expertise within US Healthcare System to include buy and bill, hospital economics, primary / secondary insurance, governmental reimbursement, and payer/provider economics
Experience developing strategies to optimize payer and provider coverage and patient access within highly complex and competitive markets
Experience formulating US price policy and strategic contracting framework and governance
Experience developing value platform and align with HEOR evidence generation plans to define and deliver value stories to economic decision makers
Experience conducting strategic assessment of external pricing and reimbursement environment and synthesizing relevant information to develop LRP approaches in a rapidly shifting environment
US Value, Access & Pricing experience for one-time administered, transformative therapies
Strategic planning, launch experience, and risk management for complex therapies
Engagement experience with payer, provider, channel and health policy experience desirable
Experience leading cross‐functional teams in a matrix environment; managing projects involving multiple functions and shared accountabilities
Comfort level with highly complex clinical information and the ability to synthesize into actionable value based / outcomes approaches