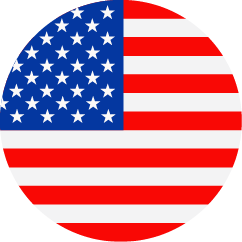 Salesforce Platform Engineer
United States - North Carolina - Raleigh
Information Technology
Regular
Descripción del trabajo
Gilead Sciences, Inc. is a biopharmaceutical company that has pursued and achieved breakthroughs in medicine for more than three decades, with the goal of creating a healthier world for all people. The company is committed to pursuing scientific invention to prevent and treat life-threatening diseases, including HIV, viral hepatitis and cancer. Gilead has operations in more than 35 countries worldwide, with headquarters in Foster City, California.
You will be part of a team that is helping millions of people live healthier, more fulfilling lives. We are a close community where every individual matters and everyone has a chance to enhance their skills through ongoing development. Inclusion is one of our core values, which means we are creating and fostering a work environment where our differences are valued, and everyone feels respected and empowered to bring their authentic selves to work. By joining Gilead, you will further our mission to discover, develop and deliver innovative therapeutics for people with life-threatening diseases.
The Gilead Business Services center in Raleigh is home to some of the company's critical shared service teams in North America, including Information Technology, Global Financial Solutions, HR Operations and Procurement Services Desk. These functions provide the necessary support to ensure Gilead's business runs effectively and efficiently. The center will also be a catalyst for standardization of processes, digital transformation and technology optimization. 
Job Summary
Gilead Sciences seeks an experienced Salesforce Platform engineer to support various Salesforce platforms and the Salesforce custom app factory. The successful candidate will have a record of success in improving processes and adoption using the Force.com platform. The lead will work closely with functional leaders, organizational units, managed service vendors and subject matter experts and assist them with Salesforce platforms. This role is part platform engineer, part administrator and part Salesforce analyst. The Salesforce platform engineer will be responsible for the day-to-day configuration, support, maintenance, and improvement of our Salesforce platforms and work closely with teams who manage & develop applications on the platform.
Essential Duties and Job Functions
Manage the Salesforce.com platform team supporting 8,000+ users

Manage global technical resources

Manage team that performs all basic administrative functions including user account maintenance, reports and dashboards, workflows and other routine tasks

Complete regular internal system audits, prepare for upgrades and manage upgrades successfully on validated (GxP) and non-validated environments

Manage/support Salesforce.com data feeds and other integrations

Support App Factory team to the evaluation, scope and completion of new development requests.

Work with our institutional management team to establish suitable processes to support administrative, development, and change management activities

Manage & improve system security and quality, production infrastructure, platform user experience (Lean UX), scalability, performance and other nonfunctional requirements (NFRs)

Plan the necessary components, coordination, design, build, integration, development, testing, and deployment of SFDC applications

Provide documentation of Salesforce Applications development and maintenance and work with Lean Portfolio Management to develop enterprise solutions and initiatives

Participate in strategy for building and maintaining architectural standards, ensuring that applications continue to function as expected through software maintenance and testing.

Assist in training of new users, and grow the Salesforce.com skill set across the organization

Effectively act as the liaison between our users, vendors and the application development teams

Work independently with members of the user community to define and document development requirements

Manage vendors and a team with 15+ resources located globally to support the platforms
Basic Qualifications
High School Degree and Eleven Year's Experience OR Associates Degree and Nine Years Experience OR Bachelor's Degree and Seven Years' Experience
Preferred Experience, Knowledge and Skills
5+ years of experience as a Salesforce.com administrator

4 years of experience managing a managed services model with resources located globally

Previous experience working in a SCRUM or agile environment using Azure DevOps, Aha and other related tech

Salesforce Administrator, Salesforce Advanced Administrator, Platform App Builder certified

Hands-on experience in designing solutions that may incorporate the following: Force.com, Apigee, Dell Boomi, Shield, Oracle DBs, external system integration, AWS, Azure

Platform experience with Community Cloud, Service Cloud, Marketing Cloud, Veeva CRM is a plus

Technical/system architect certification preferred

Proven ability to design and implement new processes and facilitate user adoption.

Strong understanding of the platform, with the ability to build custom apps and objects, formula fields, workflows, custom views, and other content of intermediate complexity on standard, GxP & SOX environments.

Strong understanding of Salesforce.com best practices and functionality

Strong data management abilities

A documented history of successfully driving projects to completion

A demonstrated ability to understand and articulate complex requirements

Excellent project management skills and a positive attitude

Demonstrated ability to meet deadlines, handle and prioritize simultaneous requests, and manage laterally and upwards

Must demonstrate exceptional verbal and written communication skills

Must demonstrate ability to communicate effectively at all levels of the organization

Ability to critically evaluate information gathered from multiple sources, reconcile conflicts, decompose high-level information into details, abstract up from low-level information to a general understanding, and distinguish user requests from the underlying true needs

Ability to assess the impact of new requirements on Salesforce.com and all upstream and downstream applications, systems and processes