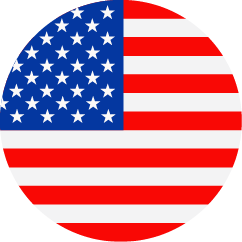 Associate Scientist, Analytical Operations
美国 - 加利福尼亚州 - 圣莫尼卡
产品开发和运营
正式员工
职位描述
We are seeking a highly talented and motivated biologist with a passion for laboratory automation engineering sciences. The ideal candidate in this role will be knowledgeable in cell-based assay executions in a laboratory setting. The successful candidate will be responsible for the handling and maintenance of biological materials such as cells and reagents in an established and controlled manner to ensure successful outcomes. The Associate Scientist will be primarily responsible for developing and executing multi parametric methods such as ELISA, PCR and Flow cytometry assays on automation platforms, analysis of the data, and its organization and presentation to cross-collaborative teams. The successful candidate will be responsible for the maturation of research analytical methodology into both analytical development and GMP environments. The data generated will be used to support development and understanding of critical product attributes and also the commercial release of final product as applicable. The Associate Scientist will work on critical cross-functional projects with the Process Design, Research and/or QC teams to enable manufacturing process, formulation, and drug product development of Kite's
​Responsibilities
Broad experience in routine cell biology laboratory techniques including aseptic techniques, PCR, ELISA, etc.

Deep knowledge, and keen intellect for integrating novel science and emerging automation technologies to address complex problems in molecular and cell biology.

Plan and execute assigned experiments that support routine development activities and project goals.
Participate in the development, improvement, optimization, implementation, documentation, training, and support of automation scripts.

Support the authoring of new SOP's as relevant to the method development.

Proactive collaboration with internal and external team members to assist in development of efficient methods.
Provide training, troubleshooting, and routine maintenance of liquid handlers and other supporting devices.
Demonstrate flexibility in work to meet timeline driven deliverables as necessary.
Systematically record data and analyze the results of laboratory operations to ensure compliance to appropriate guidelines and protocols.
Participate in meetings, analyze and present data, provide expertise in areas of responsibility.
Basic Qualifications
MS degree in Biology, Immunology, Molecular Biology with 3+ years of pharma/biotech industry experience

BS degree in Biology, Immunology, Molecular Biology with 5+ years of pharma/biotech industry experience

High School Diploma with study in Biology, Immunology, Molecular Biology with 9+ years of pharma/biotech industry experience
​
Preferred Qualifications
Experience with basic laboratory skills and technology and associated instrumentation.

Experience and knowledge of automation technologies

Knowledge of mammalian cell biology including primary T cells

Proficient in the use of Microsoft Office, data analysis software (e.g. Prism, JMP) and other applications

Ability to think critically and demonstrate troubleshooting and problem-solving skills

Outstanding interpersonal, verbal and written communication skills with ability to build collaborative relationships with key stakeholders

Self-motivated, detail-oriented, and willing to accept temporary responsibilities outside of initial job description

Experience and aptitude in working in a multidisciplinary laboratory environment with moderate supervision

Comfortable in a fast-paced small company environment with minimal direction