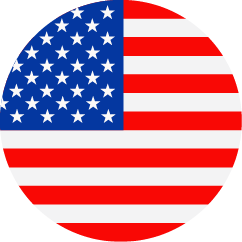 Executive Director, Medical Affairs – Tecartus Global Asset Lead
United States – Remote, United States - California - Santa Monica
Medical Affairs
Regular
Job Description
At Gilead we believe every employee deserves a great leader. As a people leader now or in the future, we expect that you will model and create an environment of inclusion, be intentionally focused on the hiring, development, growth and retention of talent, and empower teams to align and achieve goals.
Job Description
The Executive Director, Global Medical Affairs will have overall responsibility for globally developing and executing the strategies and tactics for Tecartus and pipeline assets, including several indications in Mantle Cell Lymphoma, Adult Acute Lymphoblastic Leukemia and Rare Tumors.  You will work within Kite Medical Affairs Department in partnership with other global and regional Medical Affairs Cell Therapy Leaders. This role will report to the Vice President, Cell Therapy Medical Affairs Franchise Strategy.
This role can be based at our headquarters in Santa Monica, CA or be Remote based.
Responsibilities
Develops and leads the execution of disease area Medical Affairs Strategy and collaborates with the cross-functional Cell Therapy Team in Santa Monica, CA
Responsible for products Plan of Action (POA) and tracking the execution of each tactic
Chairs Research Review Committee for products under their responsibility. Responsible for evaluating non-registration clinical research globally, including Investigator sponsored research [ISRs]; Observational research; and collaborating with the Real-World Evidence team on data generation strategy.
Ensures the successful dissemination of innovative clinical information to thought leaders and fostering medical and scientific information exchange from and throughout the specific disease communities
Develops and maintains positive professional relationships with thought-leaders based on mutual respect and reciprocal scientific information exchange related to medical therapies. This includes obtaining feedback from the independent community of relevant healthcare professionals about disease areas of focus and relevant studies.
Leads programs that ensure the delivery of timely, accurate and succinct communication of fair-balanced clinical and scientific presentations to healthcare professionals, both proactively and in response to requests for information, consistent with promotional compliance and regulatory requirements
Provides timely coaching and constructive feedback to a team of 4 direct reports and within this matrix organization, for Medical Affairs and to other key functional stakeholders.
Acts as a patient advocate to ensure the successful delivery of therapy; will respond to call centers to triage issues
Supports robust scientific internal and external training activities and medical communication
Lead medical strategy for early pipeline and managed access programs
Basic Qualifications
Doctorate Degree and 12 years of clinical or medical affairs experience

Preferred Qualifications
10+ years Medical Affairs experience
One or more of the following advanced degrees in life sciences: MD, DO, PharmD, or PhD
7+ year's clinical experience in hematology oncology therapeutic area
Strategic thinking skills with demonstrated ability to successfully lead the ideation, development of a plan and move to action
Demonstrated success managing teams (directly or indirectly) across global matrix organizations
Willingness and ability to work hands-on and with a sense of urgency, in a fast-paced, entrepreneurial environment
Existing global contacts with hematology institutions and/or hospitals
Previous pharmaceutical industry experience
Solid working knowledge of regulatory and compliance environment
Outstanding written and verbal communication skills with the ability to effectively present to and engage with a wide range of audiences
Computer proficiency in all common IT work tools
Ability to travel frequently (+/- 30%)
Competencies
Results orientation. The ideal candidate will thrive in a fast-paced, high-growth environment, will have a strong drive to meet and exceed goals, even under adverse circumstances, and is willing to take ownership of problems and make decisions in order to move forward. The individual will be adept at clearly defining objectives and priorities and establishing appropriate milestones through a strong understanding of the market and innovative approaches. The candidate will assign accountability and incorporate disciplined processes to ensure success and nimbly handle 'derailments' with contingency plans and coordination.
Leadership. The successful candidate will have demonstrated the ability to lead and influence within a matrix organization globally and regionally. Additionally, this individual will have a track record of successfully leveraging diversity of thought to achieve the highest level of results. The ideal candidate will develop an inclusive culture enabling the team to function comfortably within the current challenging medical education landscape to achieve and exceed goals.
Strategic Orientation. The successful candidate will be able to articulate evolving priorities for the business, identify educational opportunities and adapt short-term plans. This includes the ability to strategically assess customer needs and build/execute specific, segmented strategies to educate and inform a diverse set of customers. The successful candidate will have passion for, and success in, developing medical affairs strategies that have measurable educational impact.
Collaboration and Influence. The qualified candidate will be able to influence without ownership, which they will do by demonstrating competence and confidence, being personally accessible and likable, being a good listener, use fact-based persuasion, passion, and persistence as appropriate to the audience and issue at stake. Gaining the support and involvement of key internal constituencies will be critical to success, as will influencing those important constituencies external to the company. The successful candidate will have excellent skills at influencing outcomes and shaping and catalyzing dialogue across and outside the organization. Credibility and integrity are critical attributes to effectively command the respect and trust of key individuals.
#LI-ML
The salary range for this position is: $301,325.00 - $389,950.00. Gilead considers a variety of factors when determining base compensation, including experience, qualifications, and geographic location. These considerations mean actual compensation will vary. This position may also be eligible for a discretionary annual bonus, discretionary stock-based long-term incentives (eligibility may vary based on role), paid time off, and a benefits package. Benefits include company-sponsored medical, dental, vision, and life insurance plans*.

For additional benefits information, visit:
https://www.gilead.com/careers/compensation-benefits-and-wellbeing
* Eligible employees may participate in benefit plans, subject to the terms and conditions of the applicable plans.

For jobs in the United States:
As an equal opportunity employer, Gilead Sciences Inc. is committed to a diverse workforce. Employment decisions regarding recruitment and selection will be made without discrimination based on race, color, religion, national origin, gender, age, sexual orientation, physical or mental disability, genetic information or characteristic, gender identity and expression, veteran status, or other non-job related characteristics or other prohibited grounds specified in applicable federal, state and local laws. In order to ensure reasonable accommodation for individuals protected by Section 503 of the Rehabilitation Act of 1973, the Vietnam Era Veterans' Readjustment Act of 1974, and Title I of the Americans with Disabilities Act of 1990, applicants who require accommodation in the job application process may contact careers@gilead.com for assistance.
For more information about equal employment opportunity protections, please view the 'Know Your Rights' poster.
NOTICE: EMPLOYEE POLYGRAPH PROTECTION ACT
YOUR RIGHTS UNDER THE FAMILY AND MEDICAL LEAVE ACT
PAY TRANSPARENCY NONDISCRIMINATION PROVISION
Our environment respects individual differences and recognizes each employee as an integral member of our company. Our workforce reflects these values and celebrates the individuals who make up our growing team.
Gilead provides a work environment free of harassment and prohibited conduct. We promote and support individual differences and diversity of thoughts and opinion.
For jobs in France:
Conformément à la Loi « Informatique et Libertés » (06/01/78), nous vous informons du fait que les données personnelles renseignées pourront faire l'objet d'un traitement informatique par Gilead et pourront être transmises aux Organismes Sociaux. Par ailleurs, vous disposez d'un droit d'accès, de rectification et de suppression des données vous concernant. Vous pouvez exercer ce droit en contactant:  FranceDataPrivacy@gilead.com