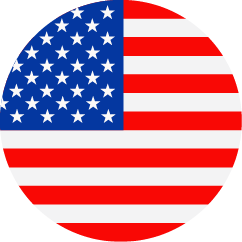 Sr. Quality Control Specialist, QC Technical Services
United States - Maryland - Frederick
Quality
Regular
Job Description
Everyone at Kite is grounded by one common goal – curing cancer. Every single day, we seek to establish a direct line between that purpose and our day-to-day work. Join us in our mission!
We are seeking a highly motivated individual to join us as a Sr. QC Specialist in Frederick, MD.
The position reports to the Associate Director of QC Technical Services. In this role, you will work closely with the site's QC Analytical Operations, and Kite's cross-site QC Technical Services network, and Technical Innovation teams in supporting commercial operations in CAR-T technology.
Responsibilities:
Lead projects in Analytical Microbiology Method development, Method Validation, and Method technology transfer in areas of Flow Cytometry, PCR/ddPCR, Bioassays, ELISA etc.
Create and develop project plans, define project deliverables, assemble, and facilitate working teams, identify, and track issues and their resolution, and develop project requirements
Establish data metrics to serve as metrics for monitoring trends in methods, product quality, and invalid rate and/or stability data.
Develop periodic updates to existing Equipment maintenance/ validation/ qualification SOPs and support introduction of New Technology.
Train others and work with cross functional team, as assigned, as a team member or an individual contributor.
Develop or Own quality records in Quality Management Systems (QMS) with a focus on managing Deviations, Lab Investigations, Document life cycle, Corrective and Preventative Actions (CAPA), and Change Controls.
Author, revise, and review standard operating procedures, protocols, and technical reports in support of cGMP activities.
Preparing the trend reports/ invalid tracking/OOS investigation and other KPI's.
Experience with a Lab Information Management System (LIMS), preferably LabVantage or similar systems.
Additional job duties include:
Support analytical testing and/or training activities, as needed.
Support inspection readiness activities.
Must be able to think critically and demonstrate troubleshooting problem-solving skills.
Determine appropriate resources for resolution of problems and have meaningful organizational and planning skills.
Works with Regulatory Quality Assurance to ensure that all applicable FDA regulations are followed and properly documented.
Perform other duties as preferred.
Basic Qualifications:
Master's Degree and 4+ years of experience working in biologics/cell-gene therapy in QC Analytical and or Analytical Development environment OR
Bachelor's Degree and 6+ years of experience working in biologics/cell-gene therapy in QC Analytical and or Analytical Development environment OR
High School Degree and 11+ years of experience working in biologics/cell-gene therapy in QC Analytical and or Analytical Development environment
Preferred Qualifications:
PhD degree with experience in pharmaceutical or cell-gene therapy.
Well versed and experienced in bioanalytical methods development and working knowledge of GMP conditions.
Proficient in Microsoft Office, data analysis software, Quality tools (such as Veeva), and other related applications.
Thorough experience in applying GMP in QC lab in conformance to US, EU and ROW standards.
Excellent background in RCA and laboratory investigations
Working knowledge of quality systems and regulatory requirements (21 CRF Part 11/210/211), Quality Control, GMPs, GLP.
Ability to effectively negotiate and develop collaboration within teams and amongst team members.
Excellent interpersonal, verbal and written communications skills which are essential in this collaborative work environment.
Comfortable in a fast-pace small company environment with minimal direction and able to adjust workload based on changing priorities.
Does this sound like you? If so, apply today!