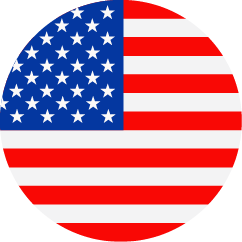 Manufacturing Technician III - $8,000* Sign On
United States - California - Oceanside
Manufacturing Operations & Supply Chain
Regular
Job Description
Kite, a Gilead Company, is a biopharmaceutical company focused on the development and commercialization of novel cancer immunotherapy products designed to harness the power of a patient's own immune system to selectively target and kill cancer cells. Our core technology involves the genetic engineering of T cells, or white blood cells, to express either chimeric antigen receptors (CARs) or T cell receptors (TCRs) for the treatment of advanced solid and hematological malignancies. We are on a rapid growth trajectory and have a highly energized and accomplished team.
Everyone at Kite is grounded by one common goal – curing cancer. Every single day, we seek to establish a direct line between that purpose and our day-to-day work. Would you like to join us in this mission?
We are seeking a highly motivated individual to support our new viral vector manufacturing facility in Oceanside, CA. Under minimal supervision, in this role you will be accountable for and focused on solutions prep and consumable management, with cross training opportunities to support manufacturing of viral vectors.
Responsibilities (include but are not limited to):
Assist with startup activities of a new cGMP facility by collaborating with PD, MSAT, Engineering and Quality departments
Perform manufacturing processes on the floor, following batch records and standard operating procedures (SOPs) to ensure safe and compliant operations
Ensure right-the-first time performance of all process steps specific to the phase or state of operation, as well as drive the safety-first culture at Kite Oceanside
Work as part of a team to execute GMP runs in close collaboration with Process Development and Quality
Assist with weighing of raw materials and electronic inventory transactions utilizing MES and/or Oracle
Assist in formulating solutions utilizing single use technology as well as filter integrity testing
Cross train to assist in upstream and fill operations as needed
Rigorously adhere to SOPs and cGMP regulations, with the ability to accurately complete documentation associated with commercial manufacturing
Escalate processing and equipment issues as needed
Daily, real-time review of in-process cGMP documentation for completeness and accuracy
Other duties as assigned.
Basic Qualifications:
Bachelor's Degree Or
AA Degree with 2+ years of experience in manufacturing, quality or engineering in a biotech/pharma industry Or
High School diploma with 3+ years of experience in manufacturing, quality or engineering in a biotech/pharma industry
Preferred Qualifications:
Bachelor's degree in biology or related scientific discipline, or    equivalent combination of experience and education 
Prior experience with biopharmaceutical, cell or gene therapy manufacturing a plus 
Knowledge of Current Good Manufacturing Practices (cGMP's) desired 
Excellent skill in Microsoft word, Excel and data analysis 
Self-motivated and willing to accept temporary responsibilities outside of initial job description 
Excellent interpersonal, verbal and written communication skills  
Willingness to think outside of the box, ability to adapt in a constantly evolving environment 
Ability to lift 40lbs repeatedly and stand for hours at a time 
Able to work off shift hours as well as weekends as needed 
*This Position qualifies for a $8,000 Sign-on Bonus, $4,000 payable within 30 days of start date and $4,000 payable following 6 months of continuous employment. Payments are subject to a 1-year repayment agreement from date of payment issue. Applies to external hires only.