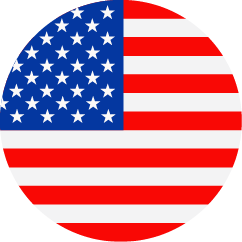 Director, Clinical Research (Clinical Scientist)
United States - California - Santa Monica, United States – Remote
Clinical Development & Clinical Operations
Regular
Job Description
As part of the Clinical Research and Development Department, this Director, Clinical Research fills a key role (Clinical Scientist) on the clinical study team within one of Kite's cellular therapy programs. Working in close collaboration with the study medical monitor, the incumbent will provide scientific guidance and support to the team. He or she will be responsible for various aspects of clinical study execution including:  protocol writing, building study infrastructure, staff training, data cleaning/analysis, investigator interaction and support of regulatory filings.
Essential Duties and Job Functions:
Integrates scientific knowledge and operational expertise to ensure translation of clinical research plans into efficiently delivered, high quality studies.
Acquires and utilizes knowledge of clinical trial design and relevant disease indications to assist in study concept and protocol development. Contributes to discussions concerning scientific and procedural aspects of study design. Coordinates with other departments to produce the final protocol and informed consent documents.
Writes medical data review plans, Data Safety Monitoring Board (DSMB) charters and specific sections of study manuals and investigator meeting materials.
Contributes significantly to the development of CRFs, data edit checks, patient profile design, IVRS specifications, ongoing data cleaning (query generation, coding review, SAE reconciliation) and data trend analysis.
Leads internal clinical data review meetings as directed by the medical monitor; leads the data preparation effort for dose escalation meetings, as applicable to study stage.
Organizes and manages external medical advisory committees for the study team such as DSMBs and Scientific Steering Committees, as directed by the medical monitor.
Researches and summarizes scientific or technical information available in published literature for continual self-learning and to prepare training materials for other team members.
Contributes to statistical analysis plans, table, listing, figure design and the preparation of manuscripts and other presentations of study data.
Addresses investigator questions regarding protocol and related scientific issues and attends site initiation visits (SIVs), as directed by the medical monitor.
Assists in writing or reviewing regulatory documents such as briefing books or health authority requests for information, IND annual reports, Investigator Brochures, and regulatory filings.
Supports priorities within the functional area and contributes to or leads department initiatives as requested.
Trains other clinical scientists as needed.
BASIC QUALIFICATIONS:
BS/BA in biomedical field and 12+ years relevant scientific and/or drug development experience  -OR-
MS in biomedical field and 10+ years relevant scientific and/or drug development experience   -OR-
PhD or PharmD and 8 years relevant scientific and/or drug development experience
PREFERRED QUALIFICATIONS:
Knowledge, Experience and Skills
Advanced degree is preferred (PharmD, PhD, MSN, etc.).
Ideally the candidate will have this experience directly in the clinical science role, in a hematology/oncology indication, and on global phase 2 and 3 studies.
Able to translate technical concepts into accessible language and direction for the broader study team.
Flexible and adaptable to quickly changing priorities, and willingness to move between projects to provide support/expertise as business needs dictate.
Experienced in Microsoft Office (Excel, Word, PowerPoint, OneNote), and ideally also with job related programs such as SpotFire and Medidata Rave or similar.
Strong understanding of ICH GCP, as well as general knowledge of industry practices and standards