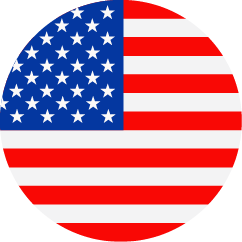 Senior Quality Engineer I
United States - California - El Segundo
Quality
Regular
Job Description
Everyone at Kite is grounded by one common goal – curing cancer. Every single day, we seek to establish a direct line between that purpose and our day-to-day work.
We are seeking a highly motivated individual to join us as Sr. Quality Engineer I at our El Segundo location.  The ideal candidate will interface and build strong partnerships with other parts of site organization. This position must excel in an environment that embraces teamwork, change, risk-based decision making and flexibility. This role is expected to make a significant contribution to a multi-discipline team, must be self-motivated to take actions, and have excellent written and verbal communication skills.
Job responsibilities include QE oversight of site processes related to cGMP such as Computer System Configuration Management and Computer System Validation (CSV), ensuring compliance with regulatory requirements, and Lifecycle procedures with Data Integrity requirements. This position will provide management of CSV validation activities at the El Segundo Location, work with the corporate CSV team, lead the development and approval of validation documentation, risk assessments, work with project teams to determine which elements should be validated and conduct impact assessment of proposed changes to computerized systems.
The position will ensure compliance with Kite's corporate procedures and all applicable regulatory guidelines.
Responsibilities:
Support enterprise, cross functional and local computer systems validation activities, in providing approach, methodology and deliverables in compliance with GMP, 21 CFR Part 11, Annex 11 and Data Integrity
Support risk-based approach to qualification of enterprise and computer systems
Ensure that GMP computer systems meet intended uses and comply with applicable regulations, current industry practices, and Kite policies and procedures. CSV projects will include manufacturing and lab systems, and steady state activities around these systems and its applications
Plan and establish technical communications, document flow, testing requirements, and resources necessary to complete the validation of a system
Develop validation documents (Validation plan, Qualification and UAT plans and test cases, Traceability Matrix and Validation Summary Reports) with functional teams, ensuring the documentation meets compliance requirements and quality standards
Drive innovation and streamline overall testing processes
Participate as the validation representative in project team activities and process design to ensure cGMP compliance and cross-site consistency within the validation program
Support new system introduction by serving as a technical resource and providing technical expertise
Act as the Quality Reviewer/Approver for validation activities
Providing quality oversight in change control activities to ensure technical and document impact assessments are performed in a compliant manner and the regulated systems are maintained in a validated state
Support regulatory inspections and audits

Communicate effectively at all levels within Quality, as well as cross functionally with departments and sites

Perform other duties as assigned
Drive continuous process improvement in the area of computer system validation
Basic Qualifications:
Master's Degree and 5+ years' experience in Computer Science, Engineering, or relevant scientific field OR
Bachelor's Degree and 7+ years' experience in Computer Science, Engineering, or relevant scientific field OR
High School Degree and 11+ years' experience in Computer Science, Engineering, or relevant scientific field
Preferred Qualifications:
Proven work experience in software quality assurance
Experience with MES systems is a Plus
Experience in Software Development Life Cycle is a Plus
Experience in writing clear, concise and comprehensive test plans and test cases
Experience in FDA regulated environment with strong understanding of cGxP standards and risk-based validation
Proven track record to create, review, and execute qualification protocols and associated validation lifecycle documentation, including identification and resolution of non-conformances /deviations
Demonstrate the ability to translate system requirement specifications into executable validation protocols
Ability to think critically and utilize troubleshooting and problem-solving skills
Ability to function efficiently and independently in a fast paced, changing environment
Self-motivated and willing to accept temporary responsibilities outside of initial job description
Well-developed computer skills and fluent with Microsoft office applications
Excellent interpersonal, verbal and written communication skills are essential in this collaborative work environment
Comfortable in a fast-paced company and ambiguous environment
Does this sound like you? If so, please apply today!