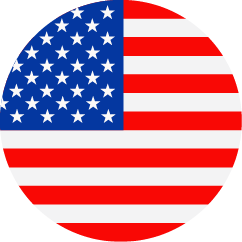 Senior Cell Therapy Account Specialist - Chicago
United States - Illinois - Chicago, United States - Illinois - Rockford
Sales
Regular
Job Description
Territory:  Chicago
Covering:  Northern IL, Rockford, Freeport
Travel:  up to 30% overnights 
The Senior Cell Therapy Account Specialist position is responsible for achieving coverage and frequency targets and consistently achieving sales goals.  Additionally, this person is responsible for driving appropriate cell therapy referrals from community oncologists to Kite's Authorized Treatment Centers (ATCs).  This role reports to the Regional Director of Sales.
Responsibilities:
Responsible for representing Kite's products and services to a defined customer base, generating and growing sales and consistently achieving or exceeding sales targets within a specific geographic area.

Responsible for developing an understanding of the issues and opportunities unique to each geography.

Comprehensive understanding of Kite and competitor products in their therapeutic area, and an in-depth knowledge of the complexities associated with the disease state.

Actively promotes the appropriate use of Kite products to healthcare professionals in accordance with Corporate, PhRMA and OIG guidelines.

Demonstrates leadership among peers by consistent application and modeling of the appropriate compliance, behavior, and conduct.

Strict compliance with all regulatory agencies, state, and federal law is required.

Develops and aggressively implements a territory business plan to meet customer needs and achieve goals.

With guidance, initiates systems to monitor sales progress and action plans.

Prepares territory budget plans for customer contacts, unrestricted educational grants, speaker events and other miscellaneous external expenditures.

Works cooperatively with Medical Scientists, National Account Managers, Cell Therapy Account Managers, Marketing, and other internal Kite team members on various cross-functional projects related to specific accounts or physicians. May work in collaboration with outside partner companies to co-promote products or services.

Assists in the identification and resolution of issues and opportunities and communicates proactively to marketing and sales management.

Reports adverse events to Kite's Drug Safety and Public Health department and other internal departments as appropriate per required guidelines.

Performs all administrative functions required of the position, including reporting call activity and customer information into the appropriate call reporting system in a timely manner, submitting expenses, etc.

Adheres to company policies, procedures and business ethics and demonstrates Kite's company values of Teamwork, Excellence, Accountability, Integrity, and Inclusion.
Basic Qualifications:
Master's degree and 4 years of sales experience OR

Bachelor's degree and 6 years of sales experience OR

High School diploma and 10 years of sales experience
Preferred Qualifications:
Sales experience in biotechnology, pharmaceuticals, diagnostics, or medical device

Possess superior selling skills honed in highly competitive markets

Proven and consistent track record of meeting/exceeding sales objectives, preferably in specialty markets

Oncology, Hematology and/or rare disease sales experience  

Strong clinical understanding of cell therapy and ability to manage complex treatment logistics

Previous product launch experience in a highly competitive environment  

Proven expertise in building relationships and influencing

Aptitude for rapid learning and retention of technical and scientific product related information

Self-motivated and able to work with a general level of autonomy