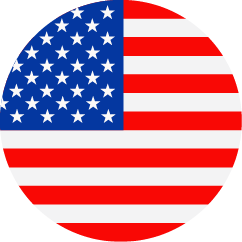 Manager, Development Business Operations (Clinical Site Pricing)
United States - California - Foster City
Clinical Development & Clinical Operations
Regular
Job Description
Gilead Sciences, Inc. is a research-based biopharmaceutical company founded in 1987. Together we deliver life-saving therapies to patients in need. With the commitment and drive you bring to the workplace every day, you will be part of a team that is changing the world and helping millions of people live healthier, more fulfilling lives. Our worldwide staff is a close community where you can see the tangible results of your contributions, where every individual matters, and everyone has a chance to enhance their skills through ongoing development. As part of our rapidly growing science-driven organization, colleagues at Gilead are revolutionizing healthcare by bringing urgently needed medicines to patients in the areas of HIV/AIDS, liver diseases, hematology and oncology, inflammation and respiratory diseases and cardiovascular conditions. We are proud to have some of the most talented colleagues from across the research, healthcare, pharmaceutical, biotechnology & business sectors, working together and supporting each other to help make a real difference to the lives of patients.
We are currently seeking a talented, experienced and highly motivated candidate to join the Clinical Pricing team, within Development Business Operations, as a Manager. The candidate must have the ability to work independently, be an effective and engaged team member, and able to work in fast-paced environment. This position is located in Foster City, CA.
The Manager is responsible all aspects of Clinical Pricing, including reviewing protocols, developing clinical site budgets of global Phase I through IV Gilead sponsored studies in accordance with Fair Market Value and industry best practices, as well as providing clinical pricing support throughout the organization. The ideal candidate will be experienced in clinical pricing, be knowledgeable of pricing practices and industry benchmarking tools, as well as have an understanding of payment and contracting processes and how they integrate cross functionally. Responsibilities will include working with Gilead Clinical Operations, Finance, Legal, Contract Management and Functional Service Providers to ensure proper clinical site budget development, training and dissemination. The successful candidate will also have experience with Investigator Sponsored Research/Collaborative Agreements and understand how to evaluate these agreements in accordance to Fair Market Value. A strong foundation in operations, site contracts, stakeholder management and project management skills in biotech or pharmaceutical industries is important for this role. Additionally, the candidate must be comfortable leading team projects, performing standard clinical pricing duties as well as representing the team in meetings amongst internal and external stakeholders.
Delivery Excellence
Manages the day-to-day activities of clinical pricing.

Conducts Clinical Trial Protocol Review and clinical site budget development.
Contributes to the strategy for activities necessary for the development Site and ISR/Collaborative Budgets.

Able to focus and implement Fair Market Value assessments dually on Gilead sponsored studies and ISR/Collaborative contracts.  

Participates in developing departmental and cross-functional policies and procedures.

Functional expertise in creating clinical site budgets and working in collaboration with Clinical Data Management & EDC Systems Teams

Provides information to senior staff on contract, fair market value (FMV), and finance issues.

Contributes to the development of appropriate job aides and tracking tools.

Provides analytical insights and implications for current and future strategic decisions
Identify potential problem areas as well as opportunities and take necessary action to notify                   management when warranted
Represents the Clinical Pricing team in departmental and on-site meetings, upholding the knowledge and professionalism to speak to group processes and procedures.
Strategic Thinking
Shows the clear ability to apply critical thinking while managing a high volume and fast paced work environment.

Participates in establishing departmental and cross-functional policies and procedures.

Contributes to and translates the usage of industry best practices to the overall program, utilizing external sources such as benchmarking, data, and processes to continually drive improvements linked to an overall strategy.
Contributes to the strategy and vision of the Clinical Pricing team to drive operational excellence.
Innovation
Leverages prior experience with external benchmarking, industry best practices, and technology to continuously improve the program
Influence and Partnership
Shows clear ability to work collaboratively with other cross functional groups and the vendors.
Exhibits competency in regularly establishing relationships with cross functional teams, such as operations, finance, quality, systems and process, as well as externally with the corresponding vendor functions
Decision Making
Demonstrated ability to make critical decisions related to projects and tasks
Communication
Strong communication and influence skills, along with ability to recommend direction to internal stakeholders.
Excellent verbal and written communication skills and interpersonal skills.
Capabilities and Requirements
Experience with the development and oversight of site budgets along with knowledge of contract development and Medicare/Insurance guidance.
Experience in Global Industry-Sponsored Clinical Trials, Clinical Trial Site Budget Development, Clinical Trial Protocol Review, Clinical Trial Site Budget Escalation, Global Investigator-Sponsored Research FMV
Experience developing and presenting Fair Market Value (FMV) Analysis and Trends
Demonstrated familiarity with Clinical Data Management/EDC System
Preferred Therapeutic Experience:  Virology, Inflammation, Oncology including CAR-T & TCR
Preferred Benchmarking Software Experience:  IQVIA's GrantPlan & GrantPlan for Investigators

Demonstrates excellent analytical, verbal, written, and interpersonal communication skills.

Demonstrates applicable knowledge of clinical and non-clinical research functions.

Prior role or experience serving as a key leader to support organizational decision making or strategic planning in a data driven manner
Relevant experience typically includes contract language and budget negotiation, and application of project management principles
Experience with implementing a contract management system a plus
Familiarity with various Regulatory and industry trends on compliance level activity (i.e. – ICH GCP E6 R2, etc.) and experience with interfacing with internal regulatory compliance and quality functions to drive site contracts and budget (FMV)

Demonstrated leadership skills while working in fast paced and changing environment

Skilled at development and delivering staff training

Travel may be required
Knowledge, Experience and Skills:
7 years of experience with a BA in a relevant discipline
5 years of experience with a MS in a relevant discipline
Relevant experience typically includes contract language and budget negotiation, and application of project management principles
MBA or JD preferred
PMP or CPSM certification a plus
Competent in computer skills (Microsoft Office including Excel, Word and PowerPoint)
Experience in working with a contract management system a plus
Development of End User Documentation Tools a plus
Preferred Benchmarking Software Experience:  IQVIA's GrantPlan & GrantPlan for Investigators, Encoder Pro
Advanced Excel Skills include VBA Skilled VBA in Excel preferred