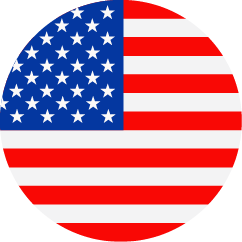 QC Specialist I – Quality Control Microbiology Laboratory - $8,000* Sign On
United States - Maryland - Frederick
Quality
Regular
Job Description
Everyone at Kite is grounded by one common goal – curing cancer. Every single day, we seek to establish a direct line between that purpose and our day-to-day work.
Kite is seeking a highly motivated individual to join us as a QC Specialist in our new commercial cell therapy production center located in Frederick, MD. You will report into the Quality Control Microbiology Supervisor or Manager and provide Quality Control support of commercial manufacturing of final drug product. You will also perform technical oversight of Quality Control methods and programs for cell therapy products. Are you ready to help bring lifesaving therapies to cancer patients in need.
You will also be responsible for providing Quality Control support of commercial manufacturing of final drug product.
Shift Note: Wed-Sat or Sun-Wed, 1700-0400
Responsibilities include (but are not limited to):
Conduct investigations regarding environmental monitoring (EM) action level excursions, and out of specifications (OOS) results.
Execute EM/UM sampling as well as Microbiological Testing such as: Media Growth Promotion Testing, Microorganisms ID, Sterility and Endotoxin Testing
Investigate and manage deviations related to microbiology procedures and cleanroom related activities. Determine corrective/preventative actions (CAPA) and drive implementation.
Assist in the generation of trend reports on environmental monitoring and product release data. Frequently update management on trends. Implement corrective action plans when necessary.
Assist in the transfer and provide technical oversight and training of Microbiological methods from Development to QC (validation of methods and tech transfer of methods, including comparability).
Assist in the management of laboratory activities and provide technical direction to staff.
Complete routine record review of test data and related documents for in-process testing, drug substance and drug product release. Generation of CoAs for product release.
Develop, revise and review SOPs, qualification/validation protocols and reports.
Support execution of protocol or study as needed.
Monitor the GMP systems currently in place to ensure compliance with documented policies.
Review proposed changes to systems, procedures, methods, and submissions to regulatory agencies, as appropriate. Assist in the gathering of metric information for use in continuous improvement of areas of responsibility.
Support the QC Microbiology and Aseptic Techniques Training programs.
Additional duties as assigned.
These duties can be delegated to designated deputies of a satisfactory qualification level as needed.
Basic Qualifications:
Master's Degree and OR
Bachelor's Degree and 2+ years' experience in a biotech/biopharmaceutical setting OR
AA Degree and 4+ years' experience in biotech/biopharmaceutical setting OR
High School Degree and 5+ years' experience in biotech/biopharmaceutical setting
Preferred Qualifications:
Experience working in the Environmental Monitoring and Microbiology laboratories in an aseptic sterile manufacturing facility is required.
Familiar in various microbiological techniques including rapid release methods, and environmental monitoring processes with reference to cell therapy product.
Familiar in the application of microbiological techniques such as air monitoring, water testing, surface monitoring, genus and species identification of various microbes is preferred.
Familiar with Environmental Monitoring requirements and tests (viable and non-viable), Aseptic Process Validation, Microbial Identification, and other applicable methods to the testing of biopharmaceuticals
Ability to gown for entry into Aseptic core and supporting areas.
Working knowledge of quality systems and regulatory requirements (21 CRF Part
11/210/211).
Strong knowledge of GMP, SOPs and quality control processes
Strong data integrity knowledge and practices.
Identifying, writing evaluating and closing OOS's and investigations.
Strong knowledge of aseptic manufacturing and EM processes
Comfortable in a fast-paced small company environment with minimal direction and able to adjust workload based upon changing priorities.
Strong understanding and experience operating within an GMP environment
Exceptional attention to detail and ability to keep track of multiple ongoing projects
Excellent oral and written communication skills
Proficient in MS Word, Excel, Power Point and other applications
Ability to perform duties with minimal supervision and must be adaptable to a dynamic and fast-paced environment
Excellent interpersonal, verbal and written communication skills are essential in this collaborative work environment
Does this sound like you? If so, apply today!
* This Position qualifies for a $8,000 Sign-on Bonus, $4,000 payable within 30 days of start date and $4,000 payable following 6 months of continuous employment. Payments are subject to a 1-year repayment agreement from date of payment issue.  Applies to external hires only.
#LI-ML1
#IND123