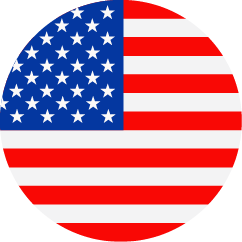 Manager, Clinical Data Management
United States – Remote
Clinical Development & Clinical Operations
Regular
Job Description
Everyone at Kite is grounded by one common goal – curing cancer.  Every single day, we seek to establish a direct line between that purpose and our day-to-day work. Would you like to join us in this mission?
We are seeking a highly motivated individual to join us as a Manager, Clinical Data Management.  This individual will work with the Biostatistics, Programming, and Clinical Operations teams in supporting our efforts in this exciting new area of cancer immunotherapy.  This role will be a hands-on resource reporting to the Senior Manager, Clinical Data Management.
The Manager, Clinical Data Management will be responsible for overseeing all aspects of external data management for Kite's clinical development programs with guidance from the Senior Manager, CDM.  This position will be responsible for clinical data collection and data review.  The Clinical Data Manager will also work with Clinical Operations, Safety, and Regulatory as necessary.
Responsibilities of the Manager, Clinical Data Management include, but are not limited to:
Project level coordination and day to day oversight of External Data Management tasks
Manage data management timelines to ensure goals of teams are met
Manage vendors and ensure appropriate resources are available to meet the demands of the assigned clinical trials
Provide CDM expertise for external vendor data coordination, collection, and cleaning to efficiently ensure high quality data
Manage CDM deliverables in coordination with internal and external cross functional teams
Review clinical data on an ongoing basis to ensure quality data
Create Data Transfer Plans and other pertinent External Data documentation
Perform query management, report delivery to study teams, and study timeline & database snapshot coordination for analysis including Safety Review Team, Interim Analysis etc.
Basic Qualifications:
MS/MA in life sciences or related discipline and 4+ years of experience in Data Management OR
BS/BA in life science or related discipline and 6+ years of experience in Data Management OR
High School degree and 10+ years of experience in Data

Management
Preferred Qualifications:
Bachelor's with 7+ years of experience in CDM within clinical development or Master's with 5+ years of experience in CDM within clinical development
Scientific background and experience with lab data handling
Demonstrated knowledge of FDA, EMA, ICH guidelines and regulations covering clinical trials, statistics, and data management
Experience managing clinical data management deliverables for regulatory filings
Excellent verbal and written communication skills, including the ability to clearly describe critical technical CDM aspects to non-CDM staff
Flexible to changing priorities, detail-oriented, works well under pressure, and able to take on unfamiliar tasks