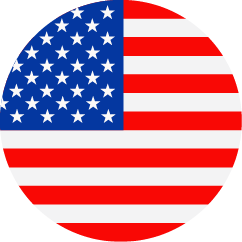 Sr Clinical Trials Manager - Virology
United States - California - Foster City
Clinical Development & Clinical Operations
Regular
Job Description
CLINICAL OPERATIONS: Clinical Operations is responsible for the execution of all Phase 1-4 clinical trials, across all therapeutic areas, around the world. In partnership with Clinical Research, Medical Affairs and Development Operations functions, ensures that all clinical trial activities are performed in accordance with all applicable SOPs, company policies and regulatory guidelines to provide timely delivery of high quality clinical data to support global registration and commercialization of Gilead's products.
Senior Clinical Trials Manager, Clinical Operations - Virology (Sr. CTM)
Specific Responsibilities and Skills for Position:
Ability to write study protocols, and contribute to study reports, sections for investigator brochures and regulatory documents (e.g. IND, NDA, etc.) with little supervision
Ability to write/contribute to and oversee development of ICF, CRFs, study management plans with little supervision
In partnership with CPMs, provides guidance and daily oversight for the successful management of all aspects of international clinical trials within designated program budgets and timelines
Communicates with functional peers regarding project status and issues and ensure project team goals are met
Must be able to resolve problems using national and international regulations, guidelines, and investigator interaction
Provide guidance and training to CROs, vendors, investigators and study coordinators on study requirements
Anticipates obstacles and client difficulties and implements solutions to achieve project goals
Experience in developing RFPs and selection and management of CROs/vendors
May contribute to development of abstracts, presentations and manuscripts
Functional expertise to initiate, author or contribute to SOP development, implementation and training
Participates in the recruiting and hiring process for CPA/CTMAs and supports their professional development
May manage CPA/CTMA/Sr. CTMA
Coaches members of a work team and ensures adherence to established guidelines
Ability to examine functional issues from a broader organizational perspective
Excellent interpersonal skills and demonstrated ability to lead is required
Independently manages less complex studies
Travel may be required
Knowledge:
Knowledge of FDA and/or EMA Regulations (or relevant local regulations), ICH Guidelines, and GCP governing the conduct of clinical studies
Working knowledge and experience with Word, PowerPoint and Excel
Excellent interpersonal skills and demonstrated ability to lead is required
Excellent verbal, written, interpersonal and presentation skills are required
Strong communication and influence skills and ability to create a clear sense of direction is necessary
Experience and Skills:
- At least 7+ years of experience and a RN (2 or 3 year certificate) or BS/BA in a relevant scientific discipline
- At least 5+ years of experience and a Masters' degree or higher; scientific discipline preferred
-Line management experience will be preferred.