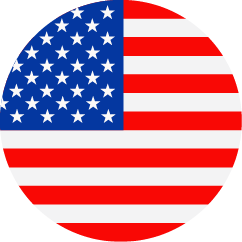 Senior Maintenance Technician
United States - California - El Segundo
Manufacturing Operations & Supply Chain
Regular
Job Description
We are seeking a Senior Maintenance Technician to oversee our new biotechnology facility in El Segundo, California that includes general laboratories for bio-processing. In addition to facilities oversight activities, the Sr Maintenance Technician will assist in the operation and maintenance of the company's facility for production of cell-based therapeutics.

Responsibilities include but are not limited to:
Locates and diagnoses failure, replaces defective components and performs basic troubleshooting using standard electronic equipment, detailed drawings, diagrams, sketches, specifications, prints, manuals and verbal and/or written instructions.
Maintains appropriate maintenance and repair logs.
Uses a variety of hand, power and test tools and equipment.
Provides general maintenance support as designated by supervisor to include any or all of the following areas: Process equipment; HVAC equipment; Purified Water; Manufacturing Equipment.
Coordinates maintenance on critical systems/equipment with supervisor.
Performs multi-shift work as required.
Assists with root cause analysis and the investigation of specification deviations.
May be required to perform the duties of Maintenance Tech I and Tech II as required by supervisor.
Required to respond to emergency notifications via phone.
Creates and/or revises standard operating procedures
Perform monitoring of all BMS systems to ensure the facilities, equipment and environmental systems are within specified ranges and operating systems are functioning properly. Observes deviations from systems specifications and works with Facilities staff to correct or resolve these discrepancies. May assist in calibrating and fine‐tuning controls.
Must exhibit proficiency with the Building Management System and its controls.
Assists in tuning existing PID loop controllers and develops and implements control schemes and control techniques.
Perform routine maintenance tasks including HVAC, electrical and plumbing repairs, painting, office furniture installation, general building repairs, cleaning, building exteriors and other as assigned.
Perform and organize preventative maintenance tasks while supporting maintenance and operational work orders and assignments.
Maintain accurate records keeping equipment and systems cGMP compliant at all times
Work independently and make sound judgments regarding work methods and tools as well as support company, department and personal goals and objectives
Ensure manufacturing and all labs and lab personnel are supported to meet business needs, including lab gasses, preventive maintenance, equipment service contracts and safety equipment.
Maintain a safe work environment; work in a safe manner following all safety SOP's and wear Personal Protective Equipment as required.
Able to work safely in an environment containing hazardous chemicals, high and low temperature liquids, high pressure liquids and gasses, steam, and moving machinery
Able to work after hours and on call as needed; weekend shift support and shutdowns
Able to check and respond to and troubleshoot Equipment Monitoring System & Building Management Systems issues and alarms.
Ensure maintenance work orders are being completed on time while adhering to operational standards.
Possesses a mechanical and electrical acumen including HVAC, Purified Water system, facilities utilities, P&ID's, schematics and equipment specifications is a must.
Possesses an electrical acumen including understanding electrical single line diagrams, wiring diagrams, controls schematics and equipment specifications is a must.
Have an understanding of operating and testing requirements for equipment and utilities.
Acts as the point person for the Facilities Maintenance technicians while working closely with the manager to ensure strategy planning, implementations of plans, resolving problems while maintaining production quality.
Have an understanding of quality systems; Change Control, Deviations, CAPA's, Audits activities, Computerized Maintenance Management Systems required.
Is accountable to the Maintenance Team Lead and/or Supervisor and the team for facilities performance.
Other duties as assigned.


Basic Qualifications:
Master's degree with 2+ years of experience in maintenance in a biotech/pharma industry Or
Bachelor's degree with 4+ years of experience in maintenance in a biotech/pharma industry Or
AAA degree with 5+ years of experience in maintenance in a biotech/pharma industry Or
High School degree with 6+ years of experience in a biotech/pharma industry
Preferred Qualifications:
Several years of experience in Building Management Systems, HVAC automation controls, energy management systems, or other related experience.
Maintenance experience in a biotech or pharmaceutical company with direct experience with GMP facility operation.
Exposure to operations involving engineering disciplines including Electrical, Mechanical, Process, Civil, Structural, Environmental, and Industrial
Able to prioritize multiple task/priorities and the ability to work under specific time constraints are required.
Demonstrated understanding of systems needed to lead a GMP facility such as: HVAC, electrical, process systems, plumbing/piping, general maintenance, pest management, both interior and exterior
Lift, carry, push and/or pull 100 lb. of equipment or supplies
Stand, walk, squat, bend, kneel, climb, and or reach for 75% of a shift
Comfortable in a fast-paced small company environment with minimal direction and able to adjust workload based upon changing priorities
Business travel may be required.