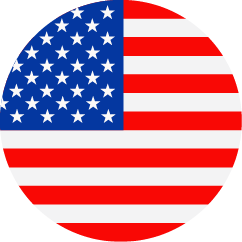 Supply Chain Specialist – Finished Good Planner
United States - California - El Segundo, United States - California - Santa Monica, United States - Maryland - Frederick
Manufacturing Operations & Supply Chain
Regular
Job Description
Everyone at Kite is grounded by one goal – curing cancer. Every single day, we seek to establish a direct line between that purpose and our day-to-day work. Join us in our mission!
We are seeking a highly motivated and organized individual to join us as the Supply Chain Specialist – Finished Good Planner supporting the Master Data team as a liaison to Sales & Operations Planning. This individual is responsible for planning data attributes for Commercial, Clinical and Raw Material in GPLM, Oracle E Business Suite (EBS) and Kinaxis Rapid Response. The Specialist will ensure planning attributes drive executable Bills of Material (BOM) and will partner with product planners within the Global Supply Chain team to ensure consistent executable planning data inclusive of Planning BOMs, and Monthly Planning Inputs. Additionally, the Incumbent, internally known as a Supply Chain Specialist IV, will perform data analysis to understand opportunities of improvement and address them in the monthly Governance meeting while being expected to drive improvement initiatives pertaining to area of Master Data Management (MDM).
The Specialist will report to the Associate Director of Supply Chain and so as to create a strong partnerships with stakeholders and leaders across the corporation, as well as to foster continued professional growth, we would like this Specialist to be based in our either our state-of-the-art Headquarters in Santa Monica, CA or our manufacturing facilities in Frederick, MD (newly opened) or El Segundo, CA.
Responsibilities of the Supply Chain Specialist – Finished Good Planner include:
Participates in the planning and controls of materials and finished goods to meet sales and distribution demand. Compiles and analyzes statistical data to assist with decision making

Completes daily BOM related transactions in Oracle EBS

Creates processes for intake of master data change requests like FG part creation, Bom creation, Planning BOM creation; Drive change management to facilitate adoption of the new processes across functions

Responsible for overall quality metrics on master data; facilitate reporting, root causing and improving the master data accuracy metric over time

Works on non-routine to routine problems where analysis of situations or data requires an evaluation of identifiable factors

Analyzes non-routine information or data to support Supply Chain activities, such as inventory levels, material deliveries, and planned master production schedule orders

May provide training and guidance to other Supply Chain personnel on aspects of master data management, use of planning system and planning boundaries

Analyzes data from Rapid Response and various business systems and identifies opportunities for improvements as well as relational supply risks based on short term execution and long-term project plan

Represents global master data function in the supply chain's weekly pulse meetings and monthly supply review; highlights risks, opportunities and projects to help planning

Reviews inventory reports for quantity, lot status, expiration dates and rebalances inventory as required; raise escalations as needed to drive actions

Investigates and resolves execution, planning and scheduling issues and discrepancies in timely manner

Utilizes different business systems and tools such as Tableau, Rapid Response, Oracle EBS, SAP to perform daily tasks and functions
Basic Qualifications:
MA / MS degree with 2+ years of S&OP and/or Planning and/or Operations experience
OR
BS / BA degree with 4+ years of S&OP and/or Planning and/or Operations experience
OR
AA degree with 5+ years of S&OP and/or Planning and/or Operations experience
OR
High School Degree with 6+ years of S&OP and/or Planning and/or Operations experience
Preferred Qualifications:
Prior work experience in the Pharmaceutical, Life Sciences, or related medical or chemical manufacturing field

Exposure to GMP/GXP standards

BA/BS or MA/MS in Supply Chain, engineering or science discipline. or Industrial Engineering

Working knowledge of the following systems / software: Kinaxis RapidResponse or other scheduling/planning tools

ERP systems experience such as Oracle EBS, SAP or with GxP systems or other pharmaceutical product management systems

Past work with Tableau or other visualization software as well as OBIEE or other business intelligence software

Self-motivated and able to drive cross functional alignment on master data practices

Ability to understand big picture planning and connect master data management impacts / risks
Does this sound like you? If so, please apply today!
#IND123
#LI-ML1