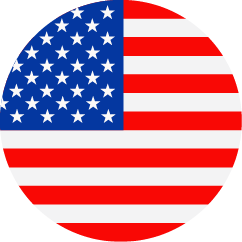 Intern, Legal-Intellectual Property
United States - California - Santa Monica
Legal & Compliance
Intern
Job Description
Kite is a biopharmaceutical company engaged in the development of innovative cancer immunotherapies with a goal of providing rapid, long-term durable response and eliminating the burden of chronic care. The company is focused on chimeric antigen receptor (CAR) and T cell receptor (TCR) engineered cell therapies designed to empower the immune system's ability to recognize and kill tumors. Kite is based in Santa Monica, CA. For more information on Kite, please visit www.kitepharma.com. Sign up to follow @KitePharma on Twitter at www.twitter.com/kitepharma.
Everyone at Kite is grounded by one common goal – curing cancer. Every day, we aim to establish a direct line between that purpose and our day-to-day work.
We are creating Kite together, with the recognition that the best teams are built by the best people. We maintain an attitude of curiosity, and creativity with each challenge as we develop a new market for cancer therapies. We appreciate and respect one another, and most importantly, we don't take success for granted. While we've come a long way to make what others viewed as impossible, possible, we know one thing is certain. Today is just the beginning.
We are seeking a highly motivated and passionate individuals to join our Summer Internship Program! As an intern at Kite, you'll have the unique opportunity to learn about cell therapy from some of the brightest minds in biotech while making a meaningful impact. We're committed to developing early talent, and we welcome motivated individuals with a passion for transforming the way cancer is treated. The program also offers the opportunity for networking within Kite and Gilead, social events with fellow interns and Kite leadership as well as career development trainings while providing competitive compensation and relocation assistance for eligible candidates.
The Role
Kite is looking for a legal-intellectual property intern to work in a dynamic team environment.  The intern will be working on multiple projects, including updating a new web-based documentation system, processing documents, and maintaining electronic database relating to patent matters.
Responsibilities will include, but are not limited to, the following:
Review and process documents, correspondence, and e-mail relating to patent matters from the Patent and Trademark Offices worldwide, U.S. law firms, and foreign counsel
Draft formality documents, assignments, declarations for attorneys and clients
Search information and documents in the United States Patent and Trademark system
Update web-based document management system and electronic database 
Assist the design and development of the Intellectual Property team's intranet website
Locate and download patent documents and non-patent literature
Submit electronic files to the online filing system of U.S. Patent and Trademark Office

Participate other legal administrative-related duties, reports and special projects
Basic Qualifications:
Must be at least 18 years or older
Must be currently enrolled

 in a full-time degree program at Santa Monica College OR be a resident of Santa Monica City

Must have completed at least one year of study prior to internship commencing
Must be enrolled in the Fall Semester after the completion of the internship with earliest graduation date of December 2021 or Spring/Summer 2022
Must be able to complete a 10-12 consecutive week internship between June and September
Must be legally authorized to work in the U.S. without Kite sponsorship
Must not be employed at the time the internship starts
Preferred Qualifications:
Currently enrolled in degree with emphasis in Legal Office Clerk or Legal Administrative Assistant

Minimum 3.0 cumulative GPA on a 4.0 scale

Proficiency with MS Word and Outlook programs
Ability to identify issues and seek solutions
Ability to prioritize daily tasks and have good attention to detail
Ability to work both independently and collaboratively in dynamic team setting
Good verbal, written, interpersonal and telephone communication skills
Efficient, organized, and able to handle short timelines in a fast-paced environment
Experience and/or interest in the Biotechnology, Pharmaceutical or health-care industry