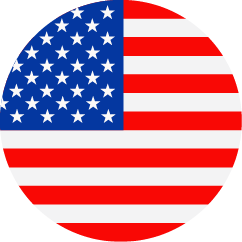 Sr. Director, Clinical Development
アメリカ合衆国-ニュージャージー-モリスプレインズ
臨床開発・クリニカルオペレーション
正社員
仕事内容
Credentials:
Board certified MD preferred with focus in Oncology/Hematology
Experience Expected:
A minimum of 6 – 10 years' Oncology clinical development experience leading high-complexity cross-functional drug development strategies and plans preferably in the biopharma industry.
Typically has multiple years' line management (direct reports) experience.
Extensive experience interacting with and presenting to executives and managing large-scale budgets and other resources.
Demonstrated excellence leading large and complex teams in life sciences.
Functional Knowledge, Business Acumen and Problem Solving:
Has an expert-level of knowledge of the biopharma industry, as evidenced by proven track record in setting short and long-range development strategies and plans.   
Applies comprehensive understanding of procedures and practices within own discipline and emerging knowledge of related disciplines to resolve issues.
Integrates technical / functional expertise with business / commercial knowledge through participation and coordination across cross-functional groups.
Directs the resolution of highly complex or unusual business problems by applying advanced analytical thought and judgment.
Coaches experienced team members in resolving problems
Project Involvement         
Typically leads all components of projects for assigned products and/or indications.  Typically assigned larger and complex products. 
Leadership:
Typically reports to Executive Director or above.
May have multiple direct reports.
May be a standing member of the disease area Clinical Development Leadership Team.
Provides matrix management and leadership to project teams across a portfolio of projects for our largest and most complex molecules.
Independently creates and manages own budget and resource plans that may span the work across multiple Clinical Development team members. 
Scope and Strategic Influence:
Leads highly complex assignments that significantly influence the short- and long-range direction of drug development for our largest, most complex molecules.
Routinely represents Clinical Development to leadership teams and/or steering committees and advises on short- and long-range clinical development strategies, key decision-points, trade-offs and risks that significantly influence the direction of our highest profile products.
Impact:
Impact at this level affects whether drug development strategies and milestones are achieved for a molecule or existing product that contributes significant potential revenue or existing revenue within our portfolio.  
Collaboration and Partnerships:
Represents the assigned molecule as needed in health authority interactions.
Develops thought leader and other external relationships that can guide short- and long-range clinical development strategies and direction for assigned molecules.
Routinely interacts with and advises cross-functional executives in and outside of Development.