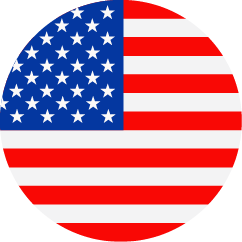 Validation Engineer II
米国 - カリフォルニア - ラバーン
製品開発・オペレーション
正社員
仕事内容
Gilead Sciences is a biopharmaceutical company that discovers, develops and commercializes innovative therapeutics in areas of unmet medical need.  The company's mission is to advance the care of patients suffering from life-threatening diseases worldwide.  Headquartered in Foster City, California, Gilead has operations in North, South and Central America, Europe, Africa, Asia and Australia.  Gilead makes it a priority to increase access to its medicines for people who can benefit from them, regardless of where they live or their economic status. 
Responsible for performing validation of equipment, utility systems, facilities, processes and/or automation systems by following approved standard operating procedures (SOPs), current Good Manufacturing Practices (GMPs) and all other regulatory requirements.

Executes test plans according to approved procedures, collects samples, tabulates test results, and organizes data packages.

Executes test plans according to approved procedures, collects samples, tabulates test results, and organizes data packages.

Compiles and analyzes validation data, prepares reports and makes recommendations for changes and/or improvements.

May also investigate and trouble-shoot problems which occur, and determine solutions.

Coordinates and executes validation change control and preparation of draft protocols, reports and data tables.

Maintains all documentation pertaining to validation.

Develop procedures and/or protocols.

Coordinates contract personnel through completion of assignments.

Works on cross-functional project teams as required.

May provide day-to-day guidance and training to other validation technicians.

Serves as an information resource to validation technicians, contractors and vendors.

Resolves validation issues of moderate scope with limited direct supervision.
Requirements (This posting is for multiple roles. The requirements listed are comprehensive and not required for each role.)
4+ years of relevant experience and bachelor's degree in engineering or physical science or related field.

2+ years of relevant experience and an MS.

Understanding and application of validation principles, concepts, practices, and standards.

Working knowledge of current Good Manufacturing Practices (GMPs).

Experience with clean room and aseptic gowning requirements. Hands on experience with CIP system/ skid, part washers, CIP/COP of manufacturing vessels and manual cleaning

Must be able to interpret process flow diagrams, piping and instrumentation diagrams (P&IDs), equipment/system layouts

Demonstrate the ability to translate system requirement specifications into executable validation protocols

Familiar with the concept of Analytical Instruments Classification to determine the best approach for the qualification of QC equipment.

Understand of life cycle of laboratory computerized systems and apply it in each qualification/ requalification process to achieve compliance and fitness for intended use

Excellent written and verbal communication and technical writing skills

The position will require the flexible work schedule to support cleaning activities

Working knowledge of equipment and systems.

Working knowledge of industry practices.

Good verbal, written, and interpersonal communication skills are required.

Investigation skills.

Proficient in Microsoft Office applications.

Be able to read and interpret drawings such as blueprints, PFDs, P&IDs.

Proven track record to create, review, and execute qualification protocols and associated validation lifecycle documentation (including VMP, reports and assessments), including identification and resolution of non-conformances /deviations.

Demonstrate the ability to translate system requirement specifications into executable validation protocols.

Equipment and System qualification experience in a cGMP environment for process equipment and manufacturing systems.  Kaye and Ellab calibration for mapping of controlled environments.

Process performance qualification (new and modified processes) experience in a cGMP environment.

Demonstrated knowledge of pharmaceutical manufacturing of pharmaceutical products, aseptic processing, and process development.
Knowledge & Skills
This is an experienced position requiring an understanding and application of validation principles, concepts, practices and standards.

Investigates and trouble-shoots non-routine failures, where analysis of situation or data requires a review of identifiable factors.

Works on assignments that are non-routine in nature, where ability to recognize deviation from accepted practice is required.

Exercises judgment within well defined and established procedures and practices to determine appropriate action - identifies problems and generates alternatives and recommendations within defined processes.
Cleaning validation
Responsible for generating cleaning validation protocols and final reports when new product, new process or new equipment is introduced

Responsible for routine cleaning monitoring on existing cleaning processes, and product lines

Responsible for performing recovery studies to demonstrate the recovery of residual potential contaminants from different surfaces

Responsible for performing cleaning validation/ verification execution including cleaning for switching product campaign

Responsible for performing routine cleaning monitoring on different equipment, systems

Responsible for the monitoring of neutralizing/ deactivating of equipment and parts exposed to highly toxic and sensitizer compounds

Provide subject matter expertise in the cleaning validation for manufacturing process equipment
QC/ MFG equipment qualification/ requalification
Responsible for preparing equipment classification forms, design qualification reports, compliance assessments and updating system inventory for computerized systems as necessary

Responsible for preparing and executing qualification protocols, respective final reports and trace matrix for new equipment, systems

Responsible for performing requalification of equipment/ systems after changes impacted to their validated states

Responsible for performing periodic reviews of computerized systems

Experience with qualification of aseptic processing equipment primarily Isolator, Filler, Lyophilizer and Tank SIP, Dry Heat and Moist Heat Sterilization, general temperature mapping.
As an equal opportunity employer, Gilead Sciences Inc. is committed to a diverse workforce. Employment decisions regarding recruitment and selection will be made without discrimination based on race, color, religion, national origin, gender, age, sexual orientation, physical or mental disability, genetic information or characteristic, gender identity and expression, veteran status, or other non-job related characteristics or other prohibited grounds specified in applicable federal, state and local laws. In order to ensure reasonable accommodation for individuals protected by Section 503 of the Rehabilitation Act of 1973, the Vietnam Era Veterans' Readjustment Act of 1974, and Title I of the Americans with Disabilities Act of 1990, applicants who require accommodation in the job application process may contact careers@gilead.com for assistance.
For more information about equal employment opportunity protections, please view the 'EEO is the Law' poster: https://www.eeoc.gov/employers/upload/poster_screen_reader_optimized.pdf
Notice: Employee Polygraph Protection Act: https://www.dol.gov/whd/regs/compliance/posters/eppac.pdf
Your rights under the Family and Medical Leave Act: https://www.dol.gov/whd/regs/compliance/posters/fmlaen.pdf
Pay transparency nondiscrimination provision: https://www.dol.gov/ofccp/pdf/pay-transp_formattedESQA508c.pdf
Our environment respects individual differences and recognizes each employee as an integral member of our company. Our workforce reflects these values and celebrates the individuals who make up our growing team.
Gilead provides a work environment free of harassment and prohibited conduct. We promote and support individual differences and diversity of thoughts and opinion.