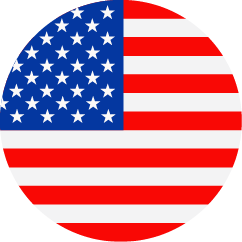 Strategic Sourcing Specialist - Global Procurement
United States - California - Santa Monica, United States – Remote
Finance & Accounting
Regular
Job Description
Everyone at Kite is grounded by one common goal – curing cancer. Every single day, we seek to establish a direct line between that purpose and our day-to-day work. Would you like to join us in this mission?
We are seeking a highly motivated, innovative individual to join our Global Strategic Sourcing and Procurement team as a Strategic Sourcing Specialist supporting indirect procurement at Kite's state-of-the-art Santa Monica, CA headquarters.
The Strategic Sourcing Specialist will be responsible for procuring goods and services and will ensure an effective Source to Settle process with seamless selection of suppliers via competitive bids/quotes. Further, the Strategic Sourcing Specialist will onboard suppliers and will partner with the Category Lead(s) to negotiate advantageous business terms and conditions. This partnership will focus on transaction maintenance, including PO hygiene and Invoice Reconciliation, support of the business sourcing needs, management of preferred suppliers, reconciliation of issues during the P2P process, and aid in the development of category strategic planning.
Responsibilities of the Strategic Sourcing Specialist include, but are not limited to:
Act as the point of contact for internal business stakeholder's day-to-day interactions related to suppliers, purchasing, and payments

Work closely with Category Lead(s), the business, and the supplier to assure reliability, quality, and continuity of supply or service

Collaborate with the appropriate Kite functional teams to assist in the resolution of issues such as: work order or contract expiration, purchasing agreements, requisitions, invoice holds, open POs, losses, returns, cancellations, and discontinuations

Analyze performance and issues related to Source to Settle process and systems

Support competitive bids, onboarding of suppliers, and collaboration with business stakeholders, Finance, and Legal

Collaborate with Category Lead(s) to execute category or procurement strategies and execute preferred supplier list

Assist with change management activities associated with purchasing process and system

Support negotiation of pricing, low risk contracts, and cost savings initiatives

Ensure suppliers' service agreements meet the quality and service standards

Ensure compliance to Purchasing, Legal, and Financial procedures and policies

Track, report, and escalate supplier issues and coordinate resolution between internal & external stakeholders

Aggregate, consolidate, and communicate regular service needs to suppliers
Basic Qualifications:
MS/MA degree with 2+ years of Supply Chain and/or Buying and/or Purchasing experience

BS/BA degree with 4+ years of Supply Chain and/or Buying and/or Purchasing experience

AA degree with 5+ years of Supply Chain and/or Buying and/or Purchasing experience

High School degree with 6+ years of Supply Chain and/or Buying and/or Purchasing experience
Preferred Qualifications:
2+ years of experience in purchasing of goods or services specific to Site Services, Research, Development, and/or Consulting  

1+ year of experience operating in regulated industries, preferably with an understanding of the pharmaceutical industry

Experience working with ERP (Oracle EBS, SAP or similar) and Contract Lifecycle Management systems as well as with Microsoft Suite products (Word, PowerPoint, and Excel)

Experience running competitive bids using Sourcing Tools (SCOUT/ARIBA/Coupa/GEP) as well as negotiating work orders or statement of works related to Research

Knowledge of the Procure to Pay processes

Excellent organizational skills and ability to multi-task in a fast-paced environment

Comfortable in a fast-paced expanding company environment and able to adjust workload based upon changing priorities

Demonstrates respect, focuses on delivering value, and embraces learning and continual improvement

Collaborate well in cross-functional matrix environment; ability to communicate and work independently with scientific/technical personnel

Ability to adjust workload based upon changing priorities and manage in an ambiguous environment

Strong team player with excellent communication skills (verbal and written)