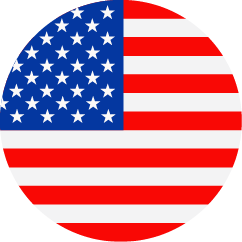 Business Analyst (Sales and Operations Planning)
United States - California - Santa Monica, United States - Maryland - Frederick, United States – Remote
Manufacturing Operations & Supply Chain
Regular
Job Description
Everyone at Kite is grounded by one common goal – curing cancer. Every single day, we seek to establish a direct line between that purpose and our day-to-day work. Would you like to join us in this mission?
We are seeking a highly motivated individual to join us as a Business Analyst (Sales and Operations Planning) supporting the US Regional Operations and Planning team within the Supply Chain Department. The Incumbent will report into the Associate Director of Supply Chain and will focus on providing consultative analytical, operational, and strategic support with the primary objective of enhancing our industry leading patient centric supply chain.
The Business Analyst (S&OP), internally known as a Senior Supply Chain Specialist, will be responsible for supporting US Regional S&OP processes and driving analysis to support joint goals and initiatives between Commercial, Product Distribution Quality, and Supply Chain to optimize customer experience and improve supply chain performance.  As part of this opportunity, the incumbent will perform detailed analysis from multi-source large data sets and develop and deliver data driven insights to support business decisions. Additionally, this individual will collaborate with cross-functional teams across Kite's Technical Operations and Commercial organizations to accomplish business objectives in the US region.
To create a strong partnership with stakeholders and leaders, we would like this position to be based in our state-of-the-art Santa Monica, CA global headquarters, but will also consider a remote location option for the right candidate.
Responsibilities of the Business Analyst (S&OP) include, but are not limited to:
Performs hands-on data analyses to develop and quantify insights and recommendations  

Builds regional facing models, tools, and reports to support assessment of regional demand/supply performance and maintenance of associated demand assumptions

Leverages cross-functional data assets to identify demand/supply patterns, trends, and relationship to service levels

Evaluates options/trade-offs and supports development of executive management-level recommendations

Utilizes a broad array of information including reports, dashboards, or custom apps

Uses visualization tools and creates and/or maintains reports to communicate performance metrics to pertinent stakeholders on a routine basis

Partners with Commercial to understand market signals and demand drivers that inform supply planning scenarios and risks/opportunities relating to medium- and long-term business plans

Monitors and provides insights for Regional Commercial Service Levels and what Supply Chain performance is needed to achieve those levels

Supports planning and execution of joint goals and initiatives between Commercial, Product Distribution Quality, and Supply Chain

Routinely collaborates with project and functional leads (supply chain, commercial, data sciences, product distribution quality, site planning, etc.) to understand business objectives and jointly identify opportunities to enhance customer experience and improve supply chain performance in the region

Develops first-hand knowledge of available data sets and act as a subject matter expert to drive analytics that support current and emerging business needs

Interfaces with all levels of organization, including senior management

Creates and maintains documentation, standard operating procedures, work instructions, playbooks, etc. for regional planning processes and systems
Basic Qualifications:
MS/MA Degree with 3+ years of Analytics and/or Planning and/or Information Systems and/or Operations experience OR

BS/BA Degree with 5+ years of the aforementioned experience OR

High School Degree with 9+ years of the aforementioned experience
Preferred Qualifications:
3+ years of hands-on experience in planning, data analytics, business intelligence, or reporting

Strong background in Technical Operations, Commercial Operations, or other business operation functions

Strong understanding of forecasting principles, concepts, and practices in the pharmaceutical/biotech industry is desirable

Advanced knowledge of MS Excel and PowerPoint

Proficiency with exploratory data analysis and modeling

Oracle EBS, SAP, Kinaxis Rapid Response experience a plus; Tableau, SmartSheet, Spotfire, PowerBI, etc. knowledge valued

Highly skilled communicator with proven ability to simply and succinctly communicate complex analytical conclusions; influence or persuade others through oral and written presentations in positive or negative circumstances; listen well

Able to quantitatively and qualitatively evaluate and interpret complex problems using multiple sources of information

Good business acumen, ability to think strategically and analytically, including financial analysis

Self-directed and able to work independently with minimal direction

Comfortable in a fast-paced entrepreneurial environment and able to adjust to changing priorities while tackling ambiguous and complex problems

Demonstrated success in a cross-functional environment; effective interactions with diverse audiences of executives, mid-management, and subject matter experts