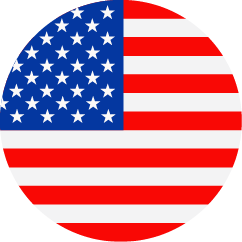 Supervisor, Warehouse and Materials Management
United States - Maryland - Frederick
Manufacturing Operations & Supply Chain
Regular
Job Description
We are seeking a highly motivated individual to join our Supply Chain organization and support the startup of Kite's brand new, state of the art, commercial Cell Therapy facility currently under construction in Frederick, Maryland.
The Supervisor, Warehouse and Materials Management is responsible for establishing and managing a team of Supply Chain and Distribution Specialists to ensure warehouse operations support cGMP operations. You will ensure your team follows established procedures to receive raw material inventory, pick and prepare components for manufacturing and ship product.
**** NOTE - Shift for this role is M-F, 1800 to 0300 ****
Responsibilities (include but are not limited to):
Under guidance of the area manager, establish and write standard operating procedures and work instructions to support the warehouse operation.
Supervise and coordinate safe, compliant execution of the on-the-floor warehouse operations in the cGMP commercial facility including receiving, put away, picking and component preparation for manufacturing and product shipping.
Lead shop floor team huddles to ensure performance measures relating to Safety, Quality, Delivery, Expense and People are met.
Oversee cycle count process to ensure accuracy and control of inventory volumes.
Collaborate with Planning, Manufacturing, Logistics and Quality functions to ensure operational goals are met.
Build and manage a team of specialists. Provide necessary training, coaching, mentoring and deliver annual performance reviews for direct staff.
Investigate and resolve operational problems, identifying root cause. Propose corrective and preventative actions through clear communication to area manager. Implement cGMP process improvements following the established change control process. 
Identify and deliver continuous improvement activities.
Basic Qualifications:
Master's Degree and 3+ years of supply chain or warehouse management experience OR
Bachelor's Degree and 5+ years of supply chain or warehouse management experience  OR
High School Degree and 9+ years of supply chain or warehouse management experience
Preferred Qualifications:
Experience at a pharmaceutical, biotech or medical company
Proven warehouse and materials management experience in life sciences or relevant area. 
Working knowledge and understanding of GMP, GCP, GDP, and relevant ICH and FDA guidelines.
Experience in cold chain management in a pharmaceutical or medical setting.
Proven team leadership and management experience in an operations environment.
Understands and implements safety procedures and GMP's
Must be able to operate equipment such as a forklift and an electric pallet jack and drive a box refrigerated truck between sites (CDL not required)
Must be able to work on off shift hours as well as part of the on-call rotation as needed is required; weekend shift likely as activities scale.
Excellent interpersonal, verbal and written communication skills are essential in this collaborative work environment.
High energy level and a positive outlook coupled with the requisite "can do" attitude and a willingness to do what it takes to achieve personal and organizational goals and overcome obstacles.
Ability to adapt in a constantly evolving environment.
Self-motivated with a strong sense of ownership in areas of responsibility.
Experience with Oracle EBS, SAP or similar strongly preferred.
Willing to accept temporary responsibilities outside of initial job description.
Does this sound like you? If so, apply today!