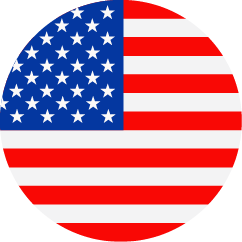 QC Specialist I
United States - California - Santa Monica
Quality
Regular
Job Description
Everyone at Kite is grounded by one common goal – curing cancer.  Every single day, we seek to establish a direct line between that purpose and our day-to-day work.  Join us in our mission!
The Global Raw Materials & Reagents, Center of Excellence (GRM&R CoE) is seeking a highly motivated individual to join us as a Quality Control Specialist I.  In this role, you will be responsible for conducting QC sampling and inspection of incoming raw materials and submission of samples to internal and external testing labs.  This individual will routinely collaborate with other functional groups at Kite, such as Supply Chain, SQM and QA to ensure timely disposition of raw materials in support of production.
Responsibilities include (but are not limited to):
Perform the primary duties of QC inspection of incoming raw materials and documentation, sampling raw materials and submission to internal and external labs, coordinate shipment of samples to contract labs.
Review final raw material packets and submit to QA for final lot disposition.
Maintain internal and external test results, and work with internal departments on timely raw material release.
Assist with tracking of raw materials sample requests to the Kite and 3PL warehouses.
As needed, compile data for trending or investigation purposes.
As needed, perform testing of raw materials by following analytical methods: Compendial methods (pH, Osmolality, Density, Conductivity, etc.)
As needed, maintain, calibrate and operate equipment and instruments supporting in-house raw material testing.
Support team members with other duties as required, such as gathering documentation and data entry.
Comfortable in a fast-paced company environment and able to adjust workload based upon changing priorities, and willing to accept temporary responsibilities outside of initial job description.
Basic Qualifications:
Master's Degree and OR
Bachelor's Degree and 2+ years' experience in the biotech/biopharmaceutical setting OR
AA Degree and 4+ years' experience in the biotech/biopharmaceutical setting OR
High School Degree and 5+ years' experience in the biotech/biopharmaceutical setting
Preferred Qualifications:
Strong understanding and experience operating within an GMP environment
Exceptional attention to detail and ability to keep track of multiple ongoing projects
Excellent oral and written communication skills
Proficient in MS Word, Excel, Power Point and other applications
Ability to perform duties with minimal supervision and must be adaptable to a dynamic and fast-paced environment
Excellent interpersonal and organizational skills a must
Experience with compendial methods preferable
Does this sound like you? If so, apply today!