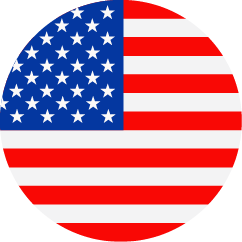 Manager of Supply Chain – Contract Test Lab
United States – Remote
Manufacturing Operations & Supply Chain
Regular
Job Description
Everyone at Kite is grounded by one common goal – curing cancer. Every single day, we seek to establish a direct line between that purpose and our day-to-day work. Would you like to join us in this mission?
We are seeking a highly motivated individual to join us as a Contract Test Lab SPOC (Single Point of Contact) to support Kite's global network of Contract Testing Labs ("CTL") within the External Supply and Partnerships team embedded within the Global Supply Chain Organization. The Manager will report to the Associate Director, External Supply and Partnerships at Kite and be based remotely out of the contiguous United States.
This Manager will have opportunities to work with and collaborate with different functions and partners across Kite's Technical Operations organization (e.g. Quality Control, Analytical Development, Quality Assurance, Regulatory, Manufacturing, and Supply Chain), as well as multiple CTL Partners. The ideal candidate will have strong organization and communication skills, technical knowledge (biologics/gene and cell therapy and raw material testing operations, GMP regulation and drug development life cycle), and network-based thinking (tact, contract negotiation, project management).
Responsibilities of the Manager of Supply Chain – Contract Test Lab include:
Represents Kite as the Single Point of Contact for all raw material test labs

Facilitates and effectively communicates information between Kite and external test partners

Leads resolution of CTL operational issues that impact Kite and collaborate with other Kite functions to resolve other quality or technical issues

Tracks and communicates raw material sample testing status and delays to internal stakeholders and leadership teams

Obtains CoA release dates from contract test labs and weekly reports, and update internal trackers

Initiates SCARs (and deviations and CAPAs as needed) related to raw material test labs and notify stakeholders

Creates and distributes monthly raw material testing forecast to CTLs

Tracks accuracy of raw material test forecast and update project team

Updates forecast data sheet monthly with updated and new raw material specifications

Approves CTL invoices and manages PO spend for each test lab

Acts as the first point of contact for CTL invoice resolution and ensure resolution of CTL invoice inquiries

Leads intake for new scopes of work for raw material test labs: gathers requirements from end users, requests quotes from CTLs, initiates sourcing request for SOWs, and requests and owns GMP POs

Gathers operational metrics and content for joint steering committee meeting with contract test labs

Supports ES&P QMR with raw material test lab metrics (as requested)
Basic Qualifications:
MS / MA degree with 4+ years of Supply Chain and/or Regulatory and/or Project Management and/or Operations experience
OR
BS / BA degree with 6+ years of the aforementioned experience
OR
High School degree with 10+ years of the aforementioned experience
Preferred Qualifications:
Demonstrates knowledge of Good Manufacturing Practices (GMPs)

Experience working with contract test laboratories or other external contract organizations

Working knowledge of collaboration within a matrix environment

Demonstrates diplomacy skills and ability to proactively identify and mitigate risks

Outstanding organizational skills with the ability to multi-task and prioritize

Strong analytical and problem-solving skills and strong data analytics skills e.g. Tableau, Excel

Excellent oral and written communication skills

Demonstrates discipline in planning and plan execution

Quick learner of new technology/process/work environment and ability to translate learning to work plans for improving business performance

Patient-centric mindset

Superior work ethic and a strong personal desire for success
Does this sound like you? If so, please apply today!
#IND123
#LI-ML1