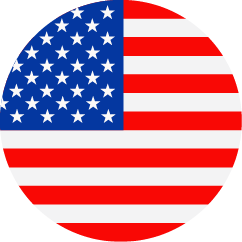 Sr Process Engineer I, MS&T (Drug Product)
United States - New Jersey - Morris Plains
Process/Product Development & Operations
Regular
Job Description
Sr. Process Engineer I, MS&T (Drug Product)
Morris Plains, New Jersey
Gilead Sciences, Inc. is a research-based biopharmaceutical company founded in 1987. Together we deliver life-saving therapies to patients in need. With the commitment and drive you bring to the workplace every day, you will be part of a team that is changing the world and helping millions of people live healthier, more fulfilling lives. Our worldwide staff is a close community where you can see the tangible results of your contributions, where every individual matters, and everyone has a chance to enhance their skills through ongoing development. Our scientific focus has resulted in marketed products that are benefiting hundreds of thousands of people, a pipeline of late-stage drug candidates, and unmatched patient access programs to ensure medications are available to those who could otherwise not afford them. By joining Gilead, you will further our mission to address unmet medical needs and improve life by advancing the care of patients with life-threatening diseases.
The Sr. Process Engineer I is responsible for providing technical expertise and leadership to drive the seamless technology transfer and process validation activities for biological drug product manufacturing processes. The incumbent will engage and work with both internal (product/process development teams) and external partners (CMOs) to ensure all the drug product processes are robust, scalable and well characterized before introducing into clinical or commercial manufacturing facilities. The Sr. Engineer will lead in the design and execution of validation strategies, qualifying new fill lines and sites to ensure supply plan meets the regional demand forecast and MOH targets. The individual will also serve as a key process owner in leading CMOs on establishing GMP processes, continuous process verifications, driving process improvements and providing technical leadership during quality investigations of complex deviations/non-conformances.  The incumbent is expected to work closely with regulatory in preparation/coauthoring regulatory filings (CTAs, BLAs, CBE and PAS) and addressing issues associated with CMC actionable complaints
This position requires an individual with proven track record of achievement in the managing complex manufacturing execution systems, excellent/effective communication and people skills.
Job Responsibilities:
Represent Manufacturing Sciences and Technology (MS&T) on project core teams and sub-teams as a Subject Matter Expert (SME) to coordinate multi-functional activities relating to clinical and commercial drug product manufacturing processes, tech transfer, validation, supply/supply chain, quality/ compliance, change management and product life cycle management.

Participate in cross functional business and scientific initiatives as the MS&T representative, and effectively collaborate and influence cross-functional partners to support MS&T objectives.

Lead technology transfer activities ensuring gap analysis/risks assessments are performed and mitigation plans are in place through internal/on-site characterization and engineering runs, ensure design spaces (PAR &NOR ranges) are built for critical process parameters for validation and routine manufacturing operations, effective information flow, issue resolution, and documentation in accordance with the expectations of tech transfer quality system.

Lead the process validation activities ensuring design of validation strategy is in alignment with business needs, regional & global regulatory compliance and support continued process verification post validation.

Review and approve technical documentation including protocols, master batch records, and reports related to engineering run, GMP run and PPQ runs.

Ensure regulatory inspection readiness and product compliance with regional regulatory requirements.

Partnering with product development, manufacturing, quality and regulatory, lead quality investigations and data analysis as SME to address OOS, OOT, complex deviations/non-conformances and implement change controls to ensure timely/prompt release of batches to meet regional demand forecast and ensure CAPAs are in place.

Develop and implement control strategy, identify and implement operational improvements and identify novel technological approaches to and improve product quality attributes and enhance yield.
Knowledge, Experience & Skills:
Experience in managing complex manufacturing execution systems including tech transfer, process characterization, process validation of biological products is highly desirable.

Process development and operations experience/expertise in drug product manufacturing processes including bulk freeze/thaw, mixing/pooling, filtration, filling and lyophilization.

General understanding protein structure and its modes of degradation under various processing conditions.

Ability to effectively collaborate in a dynamic, cross-functional matrix environment.

Excellent and effective verbal and written communication skills.
Basic Qualifications:
Degree in Chemical Engineering, Bioengineering, Pharmaceutical Sciences or related field preferred

MS and 5+ years of relevant work experience; OR BS and 7+ years of relevant work experience
To apply, please submit resume through our website at www.gilead.com
Gilead is an equal opportunity employer.