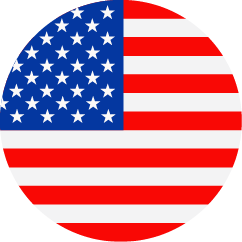 Supply Chain Specialist III - $8,000* Sign On
United States - California - San Diego
Manufacturing Operations & Supply Chain
Regular
Job Description
Do you want to make a real difference in the world? Come help us in our quest to cure cancer! Everyone at Kite is grounded by this common goal. Every single day, we seek to establish a direct line between that purpose and our day-to-day work. Join us in our mission!
We are seeking a highly effective Supply Chain Specialist III to work in this exciting new area of cancer immunotherapy.  This position is located in Oceanside, CA. You will play a key role in ensuring that the integrated manufacturing schedule is in alignment with the Master Production Schedule.
As a Supply Chain Specialist III, you'll be joining a team in which people of all backgrounds and experiences are respected, and where working together focused on saving lives, by finding the cure for cancer, is a daily activity. This role will work cross-functionally to identify, drive, and communicate adherence to the Master Production Schedule.
Responsibilities:
Lead scheduling team to facilitate and collaborate with internal partners in gathering and identifying non-production activities that may possibly conflict with the finite production schedule
Build and evolve the integrated schedule to be the single source of truth for all activities that impact the manufacturing plant
Able to lead resolution with stakeholders when a non-production activity conflicts with meeting the MPS
Report and escalate to the Ops Council when a resolution cannot be found and adherence to the MPS is at risk
Provide and maintain detailed finite scheduling plans for viral vectors to assure no gaps or delays in processing, release, and shipments
Support changes in BOM, demand and supply, perform planning assessment
Ensure uninterrupted supply of viral vectors to support Kite's clinical and commercial launches
Investigate and resolve problems, identifying root cause, and lead projects to drive improvements
Establish or update standard operating procedures (SOP's) as required and process controls to obtain and maintain an efficient and effective department
Assure compliance with environmental and safety regulations
Basic Qualifications:
Master's Degree and OR
Bachelor's Degree and 2+ years' experience OR
AA Degree and 4+ years' experience in OR
High School Degree and 5+ years' experience
Preferred Qualifications:
Bachelor's degree and 3+ years in supply chain or related discipline at a pharmaceutical, biotech or medical company
In-depth knowledge of material requirements planning and production scheduling
Working knowledge and understanding of current Code of the Federal Regulations (CFR's) and Current Good Manufacturing Practices (cGMP's)
Experience with Change Control Management, Deviations and CAPA Systems
Experience with Oracle EBS, SAP or similar
Excellent skills in MS Word and Excel
APICS certification and/or relevant course work
Excellent interpersonal, verbal, and written communication skills
Thrives in a startup, fast-paced environment with 'can do' attitude under minimal direction and able to adjust workload based upon changing priorities
Self-motivated with a strong sense of ownership in areas of responsibility
* This Position qualifies for a $8,000 Sign-on Bonus, $4,000 payable within 30 days of start date and $4,000 payable following 6 months of continuous employment. Payments are subject to a 1-year repayment agreement from date of payment issue. Applies to external hires only.