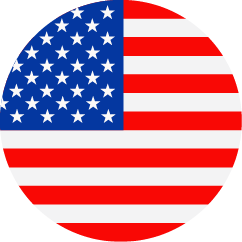 Associate Director, Supply Chain Risk Management
United States - California - Santa Monica
Manufacturing Operations & Supply Chain
Regular
Job Description
Everyone at Kite is grounded by one common goal – curing cancer. Every single day, we seek to establish a direct line between that purpose and our day-to-day work. Join us in our mission!
We are seeking a highly motivated leader to be part of Kite's mission to deliver life-saving therapies and to cure cancer by contributing to making Kite's supply chain resilient to all types of risks that if left unmitigated, have potential to lead to disruptions.  You will lead our efforts to identify and mitigate sources of risk across Kite's Global Supply Chain with cross-functional teams while building business processes and tools to establish and continuously monitor risk.
One of the top strategic initiatives of Global Supply Chain is to improve the resiliency of Kite's supply chain through identification and management of risks.  As an Associate Director in the Kite Supply Chain Business Operations, Risk, and Intelligence Team, you will own and manage our Supply Chain Risk Management (SCRM) program.  This includes leading the global expansion and maturation of our SCRM program through overseeing end-to-end risk management activities that include:
Responsibility for providing the strategic development of risk management processes and tools to enhance our Global Supply Chain Risk Management capabilities such as risk register management, risk assessment process improvements, development of risk metric, mitigation action tracking tools and processes, and deployment of risk detection technology.
Acting as the single point of contact to Kite's Senior Leadership on any supply chain risk related topics including executive level report outs on key risks and mitigations, primary contact on active risk events, and any ad-hoc escalations.
Conducting global, cross-functional risk assessments to proactively identify risks across Kite's end-to-end supply chain and develop mitigation strategies.
Partnering with staff across global supply chain and other Kite functions to document and ensure that mitigations are developed and implemented.
Leading our Supply Chain Risk Council and creating a risk aware culture.
Serving as the liaison for Supply Chain functions and the Supply Chain Leadership team regarding risk management activities.
Developing Key Risk Indicators and reporting dashboards for monitoring SCRM program effectiveness.
Representing Kite's Global Supply Chain in other Kite and Gilead risk management forums, discussions, and projects.
The Associate Director, Supply Chain, will be based in Kite Pharma's Santa Monica office while working globally with our staff located in Southern California, Maryland, The Netherlands, and other countries as Kite continue to expand to new geographies, reporting to the Senior Director of Business Operations, Risk and Intelligence.
Basic Requirements:
PhD degree with 2+ years of experience in Supply Chain, Operations, Engineering, or Business OR
MA/MD degree with 8+ years of experience in Supply Chain, Operations, Engineering, or Business OR
BS/BA degree with 10+ years of experience in Supply Chain, Operations, Engineering, or Business
Preferred Qualifications:
Minimum of five years of Supply Chain experience in a GxP regulated industry such as cell/gene therapy, pharmaceutical, biotech, or medical devices.
Minimum of three years Supply Chain Risk Management or Business Continuity experience.
Ability to lead by influence without direct reporting chain and advise executive decision makers.
Self-starter, proven ability to work independently on multiple projects and priorities at once.
Ability to think quickly, respond to changing demands, anticipate future problems, and recommend preventative courses of action.
Excellent communication, project management, and presentation skills while displaying executive presence.
Ability to build presentations for diverse audiences and varying executive levels.
Supply Chain and/or Risk Management Certification is a plus.
Does this sound like you? If so, please apply today!
#IND123
#LI-ML1