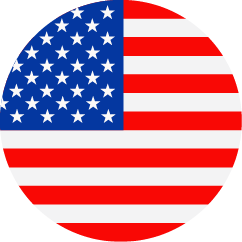 Senior Manager, Cost Accounting
United States - California - Santa Monica, United States – Remote
Finance & Accounting
Regular
Job Description
Everyone at Kite is grounded by one common goal – curing cancer. Every single day, we seek to establish a direct line between that purpose and our day-to-day work. Would you like to join us in this mission?
Kite's Controllership team is seeking a highly motivated and experienced individual to join the department as a Senior Manager, Cost Accounting. This person will be responsible for the cost accounting of Kite manufacturing sites and will work closely with colleagues across Cost Accounting, Technical Accounting, External Reporting, SOX, Internal Audit, Corporate Tax, and FP&A to support implementing SAP.  
This role will report to Kite's Senior Director and Head of Controllership and Accounting and ideally will be located in Santa Monica, California. However, there is a possibility that this role can be remote (with some travel during each quarter out to the Santa Monica site) for an individual with the appropriate experience.
Responsibilities of the Senior Manager, Cost Accounting include, but are not limited to:
Support monthly and quarterly close processes (including inventory movement, reserves, scrap, E&O / consumption adjustments) to ensure accuracy of inventory quantities and values
Review and approve journal entries (with appropriate supporting documentation) for the month end close and accounting transactions
Support and test a new product launch, and set up BOM, routing, and rollup standard cost for new part number
Review current product costing methodology & process and identify improvement opportunities
Responsible for annual standard cost calculation and participate in the ABC analysis
Review general ledger reconciliations for all inventory and cost of goods accounts
Prepare and verify product costs in support of all cost-based pricing contracts, intercompany transfer pricing, and shipping valuations
Coordinate with Supply Chain and Technical Operation departments to discuss and resolve issues in areas such as production, purchasing, accounts payable, receiving, and shipping
Calculate Excess & Obsolescence reserves
Plan and participate in annual physical inventory
Prepare for, and participate in, internal and external reviews and audits
Prepare, review, and present financial schedules such as fluxes, absorption tests, excess capacity analysis, month-end reports, accounting memos, and other ad hoc schedules, as needed
Participate in design and validation efforts in SAP implementation
Lead special projects to improve accounting processes
Consolidate, analyze, and report consolidated inventory balances by product/site and perform detailed monthly variance analysis
Coordinate with the international teams, including but not limited to, Kite Netherlands cost accounting and finance teams
Responsible for analyzing and presenting KPI's for Controller, Tech Ops, Finance, and others as required
Basic Qualifications:
PhD OR
MS/MA and 6+ years of relevant industry experience OR
BS/BA and 8+ years of relevant industry experience OR
High School degree and 12+ years of relevant industry experience
Preferred Qualifications:
8+ years of relevant industry experience with a BA/BS degree in Accounting, or equivalent
Previous supervisory experience
CMA qualification is preferred

Working knowledge of Oracle EBS, SAP, or similar integrated software product is necessary

Experience in biotech or pharmaceutical industry is a plus
Experience in a multi-national organization is a plus

Proficiency with Microsoft tools (Excel, Outlook, and Word) is required

Excellent organizational, analytical, and problem-solving skills are required

Ability to identify trends through analysis of various data

Knowledge of U.S. Generally Accepted Accounting Principles (GAAP)

Strong written, presentation, and interpersonal skills required; must be able to present financial information in a meaningful, understandable way

Must be able to apply accounting knowledge to day-to-day operations and assigned projects

Strong technical expertise in their area of responsibility is required

Ability to work in a fast-paced, changing environment, meeting deadlines in an accurate and timely manner; must be detail oriented