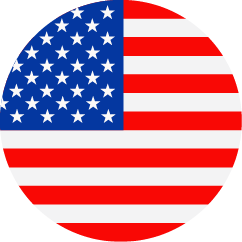 Associate Scientist, Analytical Development
United States - California - Santa Monica
Process/Product Development & Operations
Regular
Job Description
Associate Scientist:
Kite's analytical development is seeking a talented and motivated Associate Scientist with experience in multiparametric flow cytometry, cell-based potency assays, ELISA, data analysis and its organization, and presentation. This is a unique opportunity to join a highly innovative cell therapy company developing the next generation of CAR based cell therapies. You would have the opportunity to make significant contributions in our dynamic team where self-driven, enthusiastic employees thrive. In this role, the ideal candidate will work collaboratively as part of a team and implement the ICH guidelines for the development of analytical methods aimed to the release of GMP cell therapy products and transfer to appropriate cross functional partners.
The preferred candidate will have good understanding with the concepts and hands-on experience on cell-based assays, multiparameter flow cytometry and protein quantification platforms such as ELISA, proximity assays, and multiplex. The Associate Scientist will be accountable to plan and execute experiments, and to accurately document, analyze, and interpret experimental data. The candidate will co-author/author and assist in review of scientific data, method development reports, test methods and SOPs to support release of drug products. The successful candidate will have opportunity to grow as an expert in analytical method development and learn to eventually lead development projects independently.
Key Responsibilities
Perform molecular biology, immunology, and cell biology techniques.
Assist in the execution, development and qualification of cell-based and flowcytometry assays and protein quantification to enable product release and characterization of Kite's cellular therapeutics.
Author, review, and edit technical documents such as SOPs and/or reports.
Execute and document cell culture and passaging and banking activities as required.
Plan and execute assigned experiments that support routine development activities and project goals.
Systematically record data in ELN and analyze the results of laboratory operations to ensure compliance to appropriate test methods, specifications, and protocols.
Participate in analytical method transfer activities to clinical and commercial QC and other cross functional teams.
Participate in meetings, analyze, prepare data for sharing, and present data.
Operate and troubleshoot laboratory instrumentation used routinely in execution of assays.
Ensure that departmental work areas are maintained per 5S guidelines
Basic Qualifications
• Master's Degree in Immunology, Biology, Cancer Biology or related discipline with 3+ years of industry experience. OR
• Bachelor's Degree in Immunology, Biology, Cancer Biology or related discipline with 5+ years of industry experience. OR
• High School Degree with 9+ years of industry experience
Preferred Qualifications
Knowledge of Immunology, cell biology and/or cell therapy is highly preferred
Experience in analytical method development, qualification, and validation of co-culture and plate-based immunoassays (e.g. ELISA, Luminex, proximity assays, etc.).
Experience in analytical method development of multi-color flow cytometry methods and acquisition/analysis software's such as FACSDiva, CytExpert, etc.
Experience in tumor cell line characterization and cell-based assays assessing tumor cytotoxicity analysis, immune-cell activation/proliferation and cytokine secretion profiling etc. is strongly desired.
Expertise in aseptic mammalian cell culture, human immune cell isolation and expansion/banking is required.
Excellent skills in MS Office and data analysis software (e.g. JMP, Graphpad Prism, SoftMax Pro) and other applications.
Knowledge of ICH guidelines, QbD and DOE approaches to analytical method development and statistical analysis.
Ability to think critically and demonstrate troubleshooting and problem-solving skills
Excellent interpersonal, verbal and written communication skills and a strong team player
Highly collaborative with excellent interpersonal, verbal and written communication skills
Self-motivated, detail-oriented, and willing to accept temporary responsibilities outside of initial job description
Comfortable in a fast-paced company environment with minimal direction
#LI-ML1
#IND123