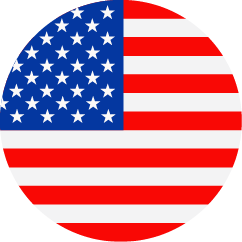 QA Specialist II (Disposition) - $8,000* Sign On
United States - California - El Segundo
Quality
Regular
Job Description
We are seeking a highly motivated individual to join us as a Specialist II, QA Operations at the commercial manufacturing site in El Segundo. This position will participate in Quality activities to ensure compliance with applicable quality objectives and regulatory requirements. This position is located at our El Segundo, CA site and report into the Sr. QA Manager, Quality Operations.
Position is Day Shift, Sunday to Thursday OR Tuesday to Saturday
Responsibilities:
Review batch-related documentation and ensure resolution of issues to release product.

Perform comprehensive quality review of batches for disposition.

Ensure process control measures are in place and followed in product manufacturing

Ensure all product-related Deviations are initiated, investigated and resolved.

Ensure that associated CAPAs are initiated and resolved, as needed.

Generate and update procedures, forms and other documents.

As assigned, manage and provide QA oversight for other processes, including training, warehouse/inventory, redose, new product introductions, etc.

Maintain production (finite), disposition, and team schedules

Represent Disposition or QA Ops at plant and multi-site scheduling meetings

Provide QA representation at multi-site disposition meetings

Provide QA representation on projects and at team meetings

Maintain metrics related to product disposition in support of the Management Review and for continuous improvement

Support and participate in inspections and audits
Basic Qualifications:
Master's Degree and 2+ years' experience OR

Bachelor's Degree and 4+ years' experience OR

AA Degree and 5+ years' experience OR

High School Degree and 6+ years' experience
Preferred Qualifications:
Bachelor's degree in the biological sciences or related field and 5+ years progressive experience in a pharmaceutical, biotech, or biologics operations

Working knowledge and ability to apply GMPs in conformance to U.S. and EU standards

Ability to interpret and apply procedural and regulatory guidance in potentially ambiguous

Ability to understand risk and provide phase-appropriate appropriate decisions

Ability to effectively negotiate and build collaboration amongst individuals

Strong written and interpersonal skills

Strong analytical skills
*  This Position qualifies for a $8,000 Sign-on Bonus, $4,000 payable within 30 days of start date and $4,000 payable following 6 months of continuous employment. Payments are subject to a 1-year repayment agreement from date of payment issue. Applies to external hires only.