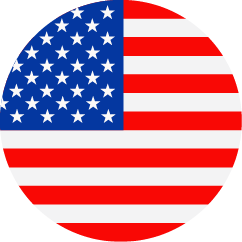 Clinical Logistics Coordinator
United States – Remote
Clinical Development & Clinical Operations
Regular
Job Description
The Clinical Logistics Coordinator is a primarily an in-house sponsor position (although some travel is required) who will be responsible for enrollment of study participants, scheduling investigational product manufacturing, and all logistics coordination activities involved in the cell journey. The candidate must be knowledgeable of biological tissue and sample collection, logistics and transportation of samples, various courier services, and basic understanding of patient care and treatment scheduling and management. This position will be asked to interact with medical personal and be expected to be responsive to meet the needs of a rapidly, changing environment. This position will be a contributing member of study teams and routinely interacts with the Clinical Operations, Manufacturing and Quality departments. The position will report to the Clinical Logistics Manager.
Responsibilities include but, are not limited to:
Serves as a primary liaison and clinical trial resource for the screening and enrollment of clinical trial participants across multiple clinical studies.
Proactively communicates with site research staff, vendors, and manufacturing to schedule and coordinate the "cell journey" activities as well as

initiation/completion

of study treatment and subsequent patient visits.
Coordinates all aspects of study participant sample collection and "cell journey" including apheresis, shipping, processing, manufacturing and return of investigational product back to the clinical trial sites.
Communicates study requirements while ensuring adherence to the cell journey process.
Continuously refines and improves the cell journey process including the screening/enrollment of trial patients, patient scheduling and treatment process.
Prepares metrics and updates for management as assigned. Proactively identifies potential study issues/risks and

recommends/implements

solutions.
Works with multiple contract research organizations to communicate detailed timelines and ensure that performance expectations are met.
Attends internal team meetings, and provides training as necessary at investigator meetings and other trial-specific meetings.
Participates in the development, review and implementation of departmental SOPs and processes.
Other duties as assigned.
Basic Qualifications
MS/MA degree - OR -
BS/BA degree and 2 years of experience in clinical logistics or relevant equivalent - OR -
Associates degree and 4 years of experience in clinical logistics or relevant equivalent - OR -
High School diploma and 5 years of experience in clinical logistics or relevant equivalent
Preferred Qualifications
At least 2 years of experience with a BS or BA in a relevant discipline  or 1 year with a MS/MA in a relevant discipline or at least 2+ years of relevant clinical/logistics coordinator experience
Working knowledge of biologic material transport a plus
Ability to work with multiple database and electronic systems. Experience with Oracle/ERP, courier, and material ordering portals, considered a plus
Must display strong analytical and problem solving skills. Attention to detail required.
Outstanding organizational skills with the ability to multi-task and prioritize
Excellent interpersonal, verbal and written communication skills
Comfortable in a fast-paced small company environment with minimal direction and able to adjust workload based upon changing priorities