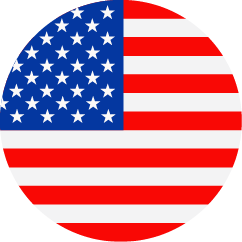 Sr. Director, Biomarker Sciences - IVD
United States - California - Foster City
Research
Regular
Job Description
The Biomarker Sciences department is responsible for biomarkers and diagnostics across all Therapeutic Areas and all phases of development. In this exciting expansion phase of our portfolio we are seeking an individual experienced in transitioning exploratory biomarkers to marketed IVDs to establish and grow this discipline within the department as a hands-on leader. We work in a dynamic, multidisciplinary matrixed team environment and the successful applicant will have demonstrated ability to effectively communicate and build relationships with a broad range of key stakeholders internally and externally to ultimately deliver IVDs associated with our therapies for the patients we serve.
Biomarker Sciences at Gilead Sciences
The Biomarker Sciences Department is part of Gilead's Development organization, and leads early and late stage clinical biomarker, translational and development activities for the pipeline including diagnostic partnering and life cycle management.
Essential Duties and Job Functions
Define the diagnostic strategy commensurate with the program clinical development plan through integration of functional stakeholder input
Develop project plan with third party diagnostic partner and key internal stakeholders that includes resource identification, budget, site (including CRO) and regulatory requirements to meet program goals and clinical timelines
Establish and lead the Diagnostic Sub Team responsible for the execution of the diagnostic strategy, leveraging cross-functional expertise through internal partnerships, and with third-party diagnostic partners and central laboratories from inception through regulatory approval in multiple jurisdictions
Provides expert guidance to multi-disciplinary teams and senior management as a subject matter expert with demonstrated experience developing and launching companion diagnostics in a pharma company aligned with the drug development program
Responsibilities
This position will report to the Head of Biomarker Sciences and be a member of the Biomarker Sciences Leadership team, Biomarker Sciences & Clinical Pharmacology Extended Leadership team and relevant Development cross-functional teams.
As a member of the Biomarker Sciences leadership team work closely to ensure alignment and synergies are captured across therapeutic areas.
Serve as a resource to Biomarker Leads as biomarkers are considered for potential diagnostic applications
Excellent collaboration, communication, and interpersonal skills are required to engage and be productive within a high achieving team environment.
Experienced at leading internal cross-functional teams to execute the diagnostic strategy as the Diagnostic Sub Team Lead and successfully co-leading diagnostic partner teams and CROs
Knowledge of clinical study design associated regulatory requirements and experience with their integration ensuring alignment of diagnostic and clinical timelines including ultimate global roll out and lifecycle management.
Ability to establish, develop and articulate complex plans for multiple projects in a dynamic environment, working closely with key stakeholders including regulatory and clinical research
Experience in planning resource allocation and garnering support for its successful execution as well as identifying risks and contingency plans
Experienced with a range of biomarker/analyte classes and the application of biomarkers within clinical development is desirable.
Must be able to work independently and effectively on multiple programs in a fast-paced matrixed environment leveraging strong leadership skills to marshal resources from different parts of the organization.
Must be team and detail-oriented, motivated, and results focused.
Technical Skills
Demonstrated expertise in oncology, immunology or related field
Knowledge of biomarker discovery and development, assay development/validation, and application of biomarkers in clinical development.
Broad understanding of drug discovery and development in both early and late stage
development and familiarity with regulatory approval process.
Experience integrating data from multiple sources and identifying critical process variables
Proven scientific/leadership expertise (working in teams, directly managing people/projects commensurate with a senior level)
Proven publication record
Strong verbal and written communication skills
Understanding of IP, contracting terms and provisions
Experience
PhD and/or post-doc training in the area of oncology, immunology, or other related medical science field with a minimum of 15 years of relevant biotechnology or pharmaceutical industry experience.  Candidate must be detail-oriented with excellent record keeping and organizational skills.  Must be a highly flexible, results oriented, independent self-starter who enjoys working in a fast-paced and dynamic multi-disciplinary environment.