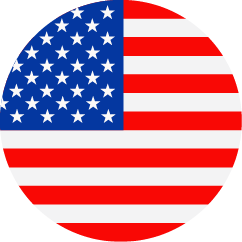 Project Manager, Facilities Operations
United States - Maryland - Frederick
Quality
Regular
Job Description
We are seeking a highly motivated Project Manager to manage/execute projects at our manufacturing plant in Frederick, Maryland.
Responsibilities include, but are not limited to:
This role ensures appropriate managing, tracking, reporting of all projects' related items
Leads the ranking, prioritization, and selection of projects and initiatives to ensure resources are allocated in accordance with site and corporate business objectives
Provides input on the annual project budget and portfolio
Provides project execution leadership for GXP and non-GXP projects
Responsible for delivery of the projects portfolio in accordance with Kite's policies and procedures
Provide management and tracking of the project portfolio to ensure business objectives are achieved
Lead individual projects in the various functional areas
Demonstrate good project management skills (schedule, cost, communications) and coordinate outside and internal resources to execute projects in a timely and cost-effective manner
Lead facility related projects
Lead GXP process improvement projects
Overall accountability for annual expense budget to ensure commitments are being met
Provide guidance to project managers to promote consistency and alignment with policies/procedures
Ensures that budgets and schedules are realistically set and attained, promote implementation of strong governance, best practices, and successful delivery from design to handover to end user and project closeout.
Interfaces with site heads, functional heads, Site Leadership Teams (SLTs) and other key stakeholders to assure continuous alignment between corporate and site priorities.
Responsible for all in engineering document supporting each project initiation, implementation and close out phase, such as but limited to: Project execution plan, BOD, Details design drawing, P&ID, schematics, TOP's, cost report, etc.
Maintain a safe work environment; work in a safe manner following all safety SOP's and wear Personal Protective Equipment as required
Monitor and maintain contractors' performance and work closely with outside vendors to ensure work is completed according to specifications.
Ensure compliance with all applicable regulatory agencies including FDA, OSHA, DOH, EPA, Fire Department, city audits, Health Department, etc.
Additional duties as assigned.
Basic Qualifications:
Master's Degree and 4+ years of Project Management experience OR
Bachelor's Degree and 6+ years of Project Management experience OR
High School Degree and 10+ years of Project Management experience
Preferred Qualifications:
Budgeting experience
Understanding of the requirements of a Pharma/regulated environment
Good understanding of business processes
Strong planning and program management skills
Effective organization, communication, presentation and influencing Skills
Project Management certification is a plus.
GMP experience
Does this sound like you? If so, apply today!
#LI-ML-1
#IND123