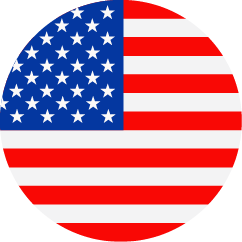 Senior Manager of Global CMC Supply Chain
United States - California - Santa Monica
Manufacturing Operations & Supply Chain
Regular
Job Description
Everyone at Kite is grounded by one common goal – curing cancer. Every single day, we seek to establish a direct line between that purpose and our day-to-day work. Would you like to join us in this mission?
We are seeking a highly motivated individual for our Senior Manager of Global CMC of Supply Chain opportunity to facilitate the commercialization, product lifecycle, and overall supply strategy of the product(s) ensuring efficient, imaginative, end-to-end solutions generating a competitive advantage. The Product Lead will represent Supply Chain on the Chemistry, Manufacturing and Controls (CMC) Teams to define and operationalize program strategies within Tech Ops and determine CMC strategy for the lifecycle of products from pre-IND through post launch. The Product Lead will also be a key contributor to the Sales and Operations Planning process by defining product supply strategy that is aligned with overall Manufacturing and Commercial strategy. The Supply Chain Product Lead will work cross-functionally with other Tech Ops team members to provide in depth understanding of the end-to-end supply chain and ensure all areas are thoughtfully considered. Also, the Senior Manager will report out regularly to Supply Chain Leaders and lead a functional sub-team to facilitate CMC Team goals, deliverables, timelines, and action plans.
To create a meaningful partnership with stakeholders and leaders across the corporation, as well as to foster continued professional growth, we would like this Senior Manager to be based in our global headquarters in Santa Monica, CA.
Responsibilities of the Senior Manager of Global CMC of Supply Chain include:
•    Owns end-to-end product commercialization and supply strategy, considering the manufacturing network strategy and Commercial strategy
•    Owns product lifecycle strategy for Supply Chain; cultivate prioritization to deliver top customer service, differentiation, and efficiency
•    Develops business cases to facilitate executive decision making on supply strategy and product lifecycle strategy
•    Manages product variations and associated supply strategy to approved jurisdictions
•    Owns product-related assumptions as input to the Sales Operations Planning and Long-Range Planning process
•    Translates supply and lifecycle strategies into CMC Team plans
•    Represents all aspects of end-to-end supply chain on the CMC Teams
•    Ensures timely communication of deliverables to other supply chain teams and encourage accountability
•    Enables end-to-end Supply Chain GMP readiness for new pipeline programs; coordinate activity across Supply Chain including raw materials, procurement, packaging, logistics, Master Data, ERP systems
•    Coordinates supply chain and cross functional plans to achieve CMC Teams goals
•    Collaborates with cross functional stakeholders, considering interdependencies and holistic Tech Ops activities
•    Provides strategic and operational direction to Supply Chain Leaders, Supply Chain sub-team, and cross functional stakeholders to nurture goals, deliverables, timelines, and action plans
Basic Qualifications:
Doctorate degree
OR
MA / MS Degree with 6+ years of Supply Chain and/or Operations and/or Product and/or CMC experience
OR
BA / BS Degree with 8+ years of the aforementioned experience
OR
Associate Degree with 10+ years of the aforementioned experience
OR
High School Diploma / GED and 12+ years of the aforementioned experience
Preferred Qualifications:
•    Degree with a focus in Science, Engineering, Business is a plus
•    6+ years of operations or supply chain experience in life sciences industry
•    Diverse experience in Operations disciplines or end to end supply chain
•    Ability to operate at different levels, both strategically and tactically
•    Experience leading cross-functional teams and ability to influence all levels of staff in a matrix organization
•    Ability to balance multiple priorities, some of which being ambiguous, in a changing environment
•    Ability to bring clarity from multiple sources of information; "connect the dots" into a cohesive plan
•    Self-directed and able to work autonomously with minimal direction
•    Works well in a dynamic, fast-changing environment
•    High level of emotional intelligence, exceptional listening, verbal and written communication skills
•    Thorough knowledge of drug development and understanding of product life cycle management from early clinical phases through commercialization
•    Demonstrated ability to make objective, inclusive, robust and unbiased decisions with imperfect information and ability to embrace other people's point of view - especially if different than one's own
•    Cross-functional, corporate and site experience with a focus on bringing diverse perspectives together, sharing best practices, and effectively leveraging resources in an inclusive manner to further Kite's enterprise strategy and achieve Technical Operation's goals
Does this sound like you? If so, please apply today!
#IND123
#LI-ML1