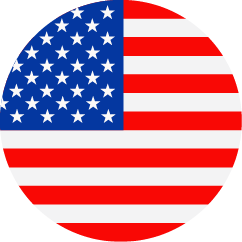 Post Doc Scientist, Oncology
United States - Washington - Seattle
Research
Post Doc
Job Description
About Gilead:
Gilead is a research-based biopharmaceutical company that discovers, develops and commercializes innovative medicines in areas of unmet medical need. With each new discovery and investigational drug candidate, we seek to improve the care of patients living with life-threatening diseases around the world.  We are actively seeking candidates for the inaugural class of our new Postdoctoral Scholar Program in Gilead Research.  This is an opportunity to conduct cutting-edge independent research at a highly innovative company.  We welcome all qualified candidates to apply!
Summary:
This Postdoctoral position in the Oncology Research group provides a great opportunity to perform research to enable novel target discovery through the integration of data mining and wet lab experimentation. Tumor immune evasion remains a major therapeutic challenge and the group is focused on exploring opportunities for targeting the mechanisms cancer cells employ to escape recognition and clearance by immune cells.
The successful candidate will employ a combination of bioinformatics, functional genomics screens and cell-based assays to uncover underexplored tumor cell intrinsic mechanisms to augment anti-tumor immunity and identify novel tumor intrinsic immune evasion targets.  The results of these studies will further our understanding of tumor immune escape and specific genetic contexts that are particularly suited to combinations with IO therapies. The fellow will be encouraged to design an independent research program, with successful execution leading to publication in top tier journals and presentations at scientific conferences.  The selected candidate will work in a highly collaborative environment at Gilead through a 2-year term, with an option to extend an additional third year, with an emphasis on high impact publications. It provides access to world class research facilities and the opportunity to leverage expertise and resources across multiple functional areas at Gilead Sciences Inc.
Minimum Qualifications:
Candidates should have a Ph.D. in genetics, molecular and cellular biology, immunology or related field, a record of independent high impact research as evidenced by publications and experience in the following areas:
Expertise in cancer signaling pathways, standard molecular biology techniques (RNA based assays e.g. RNA seq, westerns) and in vitro tumor cell-based assays required

Ability to interface with research data scientists and working knowledge of pipelines leveraging genomics data sets (TCGA data, DepMap etc.) to perform correlative analyses required

Experience with designing and executing functional genomic screens (genome-wide, arrayed) preferred

Knowledge of tumor immunology and in vivo models preferred
Keywords
: Post Doc Fellow, Post Doc Fellowship, Post Doctoral Fellow, Post Doctoral Fellowship, Post Doctorate, Postdoc, Post Doctoral Scientist