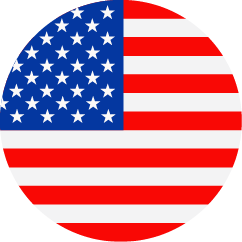 Associate Director, Medical Affairs Operations, Training Lead
United States - California - Foster City
Medical Affairs
Regular
Job Description
Associate Director, Medical Affairs Operations - Training Lead
The Associate Director, Medical Affairs Operations leads the new global training team educating users on new or improved processes & technologies leveraged by Medical Affairs Operations (MAO).  The Training Lead will be responsible for leading the Medical Affairs technology learning path and developing training programs across our global organization resulting in better business outcomes through use of fit for purpose technology.
This highly visible position will work on expanding use of our systems, providing suggestions on ways to increase adherence and measuring ROI for technical trainings and training impact.  Being part of the MAO Operations team, the lead will work closely with his/her peers in testing and support to ensure the training efforts address the all critical items. that increases overall customer satisfaction
A key responsibility of this role is understanding various processes and technologies within Medical Affairs and translate those for employees into easy to understand trainings.  This lead coordinates closely with Medical Affairs L&D, other learning leads at Gilead and IT to develop or deliver training plans.
Routine responsibilities may include working either independently or with dedicated staff in:
Develop and lead a high-performing team of cross-functional trainers to execute system training programs and projects

Responsible for planning, designing, developing, implementing, and evaluating technology and processes training programs based on learning principals that that elevate expertise and build capabilities within Medical Affairs

Works with the junior training personnel in identifying and assessing the training needs within the business

Maximizes the effectiveness of the training initiatives launched in the business by staying up to date with current training practices, training methods, learning tools, and learning deployment devices and technologies

Establishes metrics that measure the performance and success of ongoing training programs to identify points of improvement and develops solutions that improve the effectiveness of training programs

Partnering w/ heads of Project Delivery, Project & Communications and Data & Analytics to plan projects and ensure new processes and technologies are supported via robust training plans

Develop and track key performance metrics including training ROI, process and technology adherence

Partner with subject matter experts and departments to identify training opportunities, strive to continuously improve training solutions and identify new ways of learning that cater individual and group needs

Make strategic recommendations for new training tools to Process & Technology Solutions lead

Act as a change agent, monitoring process and technology adoption and advocating for adherence
Managing multiple projects, validating tasks are on target, resolving impediments to progress, and escalating risks and issues appropriately

Oversee a training team budget and advocating for additional budget based on demonstrated value

Assigning work and delegate tasks by assessing the current need against available skill sets and solicit and track progress updates from key team members

May participate with Solutions Services group in testing new solutions
Knowledge/Skills:
Experience with the latest enablement trends and/or learning management systems (LMS), knowledge and experience in performance consultation, adult learning principles, instructional design, and working with training partners

Ability to form strong relationships with others and customer service-oriented skills

Charismatic, energetic and passionate about training and education

Experienced leader of a global team; must have experience in supporting team's career development.

Demonstrated strong time management skills and the ability to manage projects, problem solve and communicate effectively with co-workers

Excellent written, verbal, and training skills

Ability to learn information at a rapid pace

Excellent customer service and relationship building skills

Excellent coaching and development skills with a willingness to develop others

It is strongly encouraged that this role have an understanding and experience with cell therapy or viral diseases

Demonstrated excellence in developing/growing a functional area

High level of learning agility, discernment, and customer engagement skills

Must be able to travel 10% - domestic and international
Specific Education and Experience Requirements:
Typically requires a BS/BA and 10 years, MS/MA and 8 years or 12 years of relevant progress experience working in training development for the pharma, biotech, or biopharma industry

5 years of managerial experience directly leading people and/or leadership experience leading teams, projects, programs or directing the allocation of resources

Experience in a rapidly changing environment is ideal

Extensive business process and system training experience