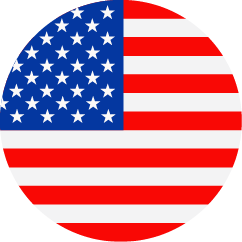 Senior Manager, Manufacturing
United States - Maryland - Frederick
Manufacturing Operations & Supply Chain
Regular
Job Description
Everyone at Kite is grounded by one common goal – curing cancer. Every single day, we seek to establish a direct line between that purpose and our day-to-day work. Would you like to join us in this mission?
Kite is seeking a highly effective Senior Manager, Manufacturing Operations to work in this exciting new area of cancer immunotherapy. The Senior Manager, Manufacturing will report into the Director of the Manufacturing Operations and be responsible for supporting and executing the manufacturing strategy for operating a new commercial manufacturing facility. 
The Senior Manager Manufacturing will collaborate cross-functionally with other Technical Operations Team members such that strong communication skills are essential. The Senior Manager, Manufacturing must have an in-depth understanding of the manufacturing processes to ensure safe and reliable operations while meeting all quality requirements.  Using project management tools, the Senior Manager Manufacturing will be responsible for driving execution of continuous improvement and operational excellence activities.
Responsibilities (include but are not limited to):
Directs activities within the manufacturing group to meet company goals including production schedules, budgeting, training, and performance reviews.

Plans, executes and tracks a variety of manufacturing projects both internally and in coordination with contract manufacturers.

Contributes to the development of department strategies.

Exercises judgment within generally well-defined procedures and practices to determine appropriate action.  Normally receives no instruction on routine work, and general instructions on new assignments.

Oversees and contributes to the completion of all technical and operational activities for manufacturing through management of internal and external resources.

Manages complex processes across functions and interacts effectively with the other team members to ensure product meets regulatory requirements.

Supports generation of Learning Plans and Training Modules. Accountable for ensuring staff is trained  prior to executing GMP operations.

Responsible for initiating and directing the implementation of manufacturing changes on multiple projects.

Directs the timing and problem solving in collaboration with other site and non-site functions.

Ensures all manufacturing documentation (Specifications, Master Production Records, and Worksheets etc.) is completed in a timely and accurate manner.
Basic Qualifications:
PhD in Biochemical Engineering, Biotechnology or Life Sciences with 4+ years of biotech experience or

Master's Degree in Biochemical Engineering, Biotechnology or Life Sciences with 6+ years of biotech experience or

Bachelor's Degree in Biochemical Engineering, Biotechnology or Life Sciences with 8+ years of biotech experience or

High School Diploma with emphasis in Biochemical Engineering, Biotechnology or Life Sciences with 12+ years of biotech experience
Preferred Qualifications:
Knowledge of pharmaceutical manufacturing of biotechnology products and process development.

Strong knowledge of Good Manufacturing Practices (GMPs) and working knowledge of regulatory filing requirements and guidance documents (i.e. SUPAC, PACPAC).

Ability to provide solutions to moderately complex to semi-routine problems.

Excellent verbal, written, and interpersonal communication skills.

Strong computer, organizational, and project management skills.

Ability to recognize deviation from accepted practice.

Ability to apply knowledge of current Good Manufacturing Practices (cGMPs) on a daily basis.

Ability to communicate effectively with peers in organization.

Ability to successfully supervise and support junior staff.
​​​​
Does this sound like you? If so, please apply today!
#LI-ML1
#IND123