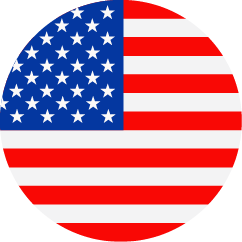 Associate Scientist (Method Development), Analytical Operations
United States - California - Foster City
Process/Product Development & Operations
Regular
Job Description
Job Responsibilities:
Plans and executes assigned experiments that support non-routine development activities and project goals.
Selects appropriate methods and techniques to support the programs.
Troubleshoots analytical methods and lab instrumentations.
Performs physical and chemical characterization of drug substances and drug products
Recommends alternatives, researches new methods and techniques and may proactively seek out senior personnel to discuss potential solutions to problems.
Process and interprets data. Presents findings at group meetings and technical seminars.
Collaborates with supervisory personnel and lab analysts to develop methods.
Develops skills in data analysis and ability to evaluate quality of data.
Develops subject matter expertise in an analytical technique and acts as a resource for other employees within the department.
Coordinates and monitors specific method development activities or studies within a larger project.
Works cross-functionally with process chemistry, formulations development, analytical method validation, release and stability groups to develop drug candidates.
Authors reports, protocols, test methods, and other documentation.
Essential Education, Experience & Skills:
Bachelor's with 5+ years of relevant biotech/pharmaceutical professional experience, OR master's degree with 3+ years of relevant biotech/pharmaceutical professional experience. Degrees should be in Analytical Chemistry, Organic Chemistry, Biochemistry, Biology or a related discipline from an accredited university.
Strong verbal and written communication skills.
Hands-on proficiency and problem-solving skills with HPLC/UPLC, GC, dissolution or other analytical techniques.
Experience with Mass Spectrometry is highly preferred. Familiarity with spectroscopic techniques is an advantage.
Preferred Experience:
Skills and knowledge in solid-state characterization (FTIR, XRPD, DSC, TGA, PSD) is preferred.
Hands-on experience in NMR characterization of small molecules is a plus.