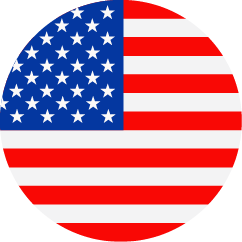 Senior Validation Engineer
United States - California - Santa Monica
Manufacturing Operations & Supply Chain
Regular
Job Description
We are seeking a highly motivated Senior Validation Engineer to work in our Santa Monica Location.
Responsibilities
(included but are not limited to):
Prepare, execute, and manage CQV - Commissioning (URS, FAT, SAT) and

Qualification/Validation

(IQ, OQ, PQ) protocols/documents for facilities, utility systems and manufacturing and lab equipment per required quality standards.
Prepare, review, and approve final technical reports for qualification testing including identification and resolution of

non-conformances/deviations.

Manage contractor resources performing on OPEX and CAPEX CQV projects.
Prepare and execute qualification and temperature mapping studies for warehouse storage area and special temperature and/or RH controlled units (CTUs).
Maintain the annual periodic review program for equipment to ensure they are reviewed for qualification status in timely manner.
Prepare clear SOPs and assist in providing personnel training for set-up, operation and maintenance of manufacturing and packaging equipment, utility systems and qualifications.
Assist in gap analysis, carrying out investigations for process deviations and root cause analysis as needed and change controls for modifications and process enhancements to improve efficiency and quality.
Participate in identifying and implementation of Corrective and preventive actions (CAPA) related to equipment

operation/performance

and its qualification practices.
Review assessment and approve Change controls pertaining to process and lab equipment, facilities and utility systems for qualification impact and deliverables. Carry out action items assigned from change control deliverables for timely completion.
Coordinate with other departments, as needed for engineering and validation projects
Report status and progress of qualification activities or projects to the Leadership team.
Ensure successful manufacturing production runs by assessing risk, setting preventative measures in place, investigating, and troubleshooting equipment and process issues.
Additional duties as assigned.
These duties can be delegated to designated deputies of a satisfactory qualification level as needed.
Basic Qualifications:
Master's with 4+ years of experience in validation, engineering in a biotech/pharma industry Or
Bachelor's with 6+ years of experience in validation, engineering in a biotech/pharma industry Or
High School with 10+ years of experience in validation, engineering in a biotech/pharma industry
Preferred Qualifications:
Working knowledge of cGMP manufacturing and regulatory regulations and requirements for biotechnology, pharmaceuticals and medical devices.
Equipment qualification experience in a cGMP environment (IQ, OQ, PQ) is essential; utility and facility validation experience is strongly preferred; process validation experience is a plus
Cell culture experience is preferred.
Read and interpret drawings such as PFDs, P&IDs and electrical schematics.
Working knowledge of scientific and engineering principles related to the bio
Demonstrated knowledge of pharmaceutical manufacturing of biotechnology products, aseptic processing, cell therapy products, and process development.