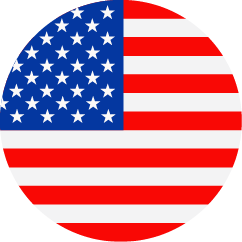 Legal Operations Billing Analyst
United States - California - Foster City
Legal & Compliance
Regular
Job Description
About us
Gilead Sciences, Inc. is a research-based biopharmaceutical company that discovers, develops and commercializes innovative medicines in areas of unmet medical need. With each new discovery and investigational drug candidate, we seek to improve the care of patients living with life-threatening diseases around the world. Gilead's therapeutic areas of focus include HIV/AIDS, liver diseases, cancer and inflammation, and serious respiratory and cardiovascular conditions.
Being here matters. Together we deliver life-saving therapies to patients in need. With the commitment and drive you bring to the workplace every day, you will be part of a team that is changing the world and helping millions of people live healthier, more fulfilling lives.
Job Description
This role has been created within the Legal Operations team at Gilead Sciences, reporting to the Senior Manager of Legal Operations and will support the Legal department. The individual will assist with managing Legal department vendors and invoices through the company's onboarding processes, facilitate payment for services rendered and assist reporting request from various stakeholders. This position will be based in Foster City, CA (non-remote).
Key responsibilities include:
First line reviewer of all invoices submitted into eBilling portal;
Will be responsible for ensuring invoices from law firms and legal vendors comply with billing guidelines;
The individual will ensure compliance with financial controls including SOX and internal audits;
Leverage Oracle/SAP to research and resolve issues related to invoice inquiries;
The individual will be responsible for working with various corporate support functions to ensure processes conform with company standards including working with procurement to ensure Legal vendor onboarding conform to procurement guidelines;
The position will coordinate periodic reviews of pending invoices, invoice reports, and ensure outstanding invoices are processed in a timely manner;
Maintain process documentation;
Coordination with external legal vendors, internal Gilead Sciences colleagues in Internal Audit, Accounts Payable, Finance, and IT may be required to fulfill the responsibilities of this position;
Process settlement payments according to Gilead policy and procedures;
Respond to law firm and vendor queries regarding invoices, matters and payments;
Act as primary contact for invoicing issues with internal Gilead colleagues;
Monitor and reconcile invoices between e‐billing and AP systems;
Monitor and audit invoices to ensure timely processing and in accordance with Outside Counsel and Billing guidelines;
Analyze rejections and/or deductions, resolve issues, coordinate and process revisions or adjustments;
Ensure matter engagement letter compliance;
Create and close matters;
Act as primary contact for all matter management issues with law firms and vendors;
Oversee timekeeper management, including new timekeeper requests and approvals.
Vendor on-boarding into payment system and billing system;
Oversee timekeeper management, including new timekeeper requests and approvals reviews;
Recommend process improvements to ensure efficiencies;
Proactively identify trends influencing Gilead's overall legal spending or matter workload;
Provide routine and ad hoc analysis and reporting;
Provide eBilling portal training to new Gilead Legal staff;
Basic Qualifications:
Education and Experience: 3 - 5 years increasing responsibilities working in a Legal Organization
Requires BS/BA degree
Experienced in Microsoft Office including PowerPoint
Experience with reporting tools a plus (e.g. Business Objects, Tableau)
Experience with electronic billing systems, matter management, databases, & analytical software tools
Must have excellent written and verbal communications skills
Preferred Qualifications and Experience:
Previous law firm experience in Billing;
Intellectually curious with ability to process a great deal of information in a fast paced environment;
Willing to take initiative;
Demonstrate integrity to manage sensitive and confidential information;
Ability to present complex information in an accurate and persuasive manner to all levels of management;
Must have strong client service orientation and demonstrated high level of customer focus, independence and initiative;
Must be a team player who can easily handle shifting priorities, multi‐tasking in a deadline oriented environment;
Understanding of common alternative fee arrangements (e.g. fixed fees, fee caps,
volume discounts);
Possess understanding of AP principles and ensuring compliance with legal billing guidelines;
Must be comfortable giving presentations and training sessions
Gilead Core Values
Integrity (always doing the right thing)
Teamwork (collaborating in good faith)
Excellence (working at a high level of commitment and capability)
Accountability (taking personal responsibility)
Inclusion (encouraging diversity)